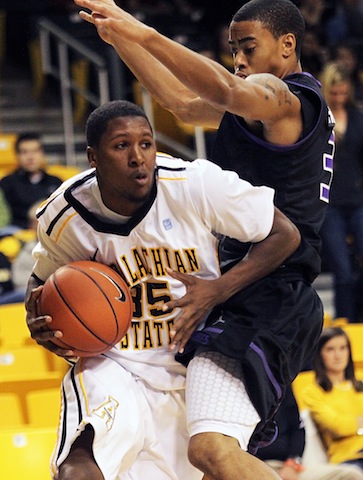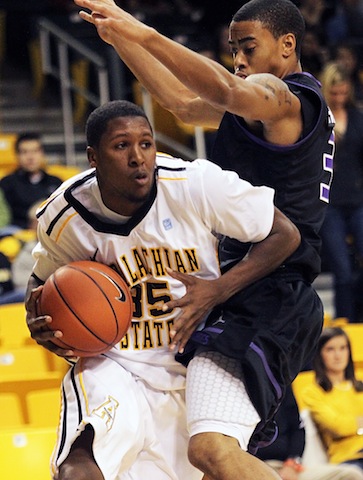 In an impressive performance by the Panthers, High Point beat Appalachian State 86-64 Tuesday night at Holmes Convocation Center.
High Point now improves to 2-0, while the Mountaineers fall to 1-1.
The first half was all High Point, outscoring ASU 22-8 in the paint, 18-3 in points-off-turnovers and 10-0 in fast-break points.
The Panthers played a zone defense for most of the game, which inhibited Appalachian's offense greatly. Only shooting 33.3 percent from the field and 25 percent from three-point range, ASU head coach Jason Capel said High Point shot "good shots, they didn't drop."
ASU finished the night with five total assists, compared to 15 last Friday.
"We run a run-and-replace game," Capel said. "And tonight, I thought when we turned the corner we weren't looking for the replace guy, who was open all night."
Forward Jay Canty led ASU with 23 points, five rebounds and three assists. Guard Chris Burgess would finish with three rebounds and 16 points off of four three-pointers.
High Point ended the first half on a 25-13 run, pushing the lead to 48-26.
In the second half, the Mountaineers switched to a zone defense, which Canty said was more successful than the man-to-man.
"A couple of times we went in with a man and we got beat on the boards and were hitting shots," he said. "Once we got in the zone, we were able to force tough shots and get rebounds and force the ball out to get into our offense."
Despite playing High Point even at 38-38 in the second half, ASU couldn't counter the first half deficit.
Capel said he thought his team didn't come out to play with a sense of urgency.
"Defensively, we didn't do a good job," he said. "I'm disappointed we didn't put up much of a fight. We're a team that I've said all along will have to do the little things extremely well all the time. 50-50 plays, executing, being tough – we didn't do that tonight."
This was the team's largest margin of defeat since losing to Davidson by 33 points in 2005
Appalachian will travel to Buie's Creek to play Campbell Friday at 7:45 p.m.
Story: ANDREW CLAUSEN, Senior Sports Reporter
Photo: PAUL HECKERT, Senior Photographer