It didn't take Jim Fox long to be welcomed to his new home.
Fox, who was hired as Appalachian State's 16th men's head basketball coach April 8, threw out the first pitch of the university's baseball game that night against High Point University and met fans and media at a public press conference at the Athletic Center the next day.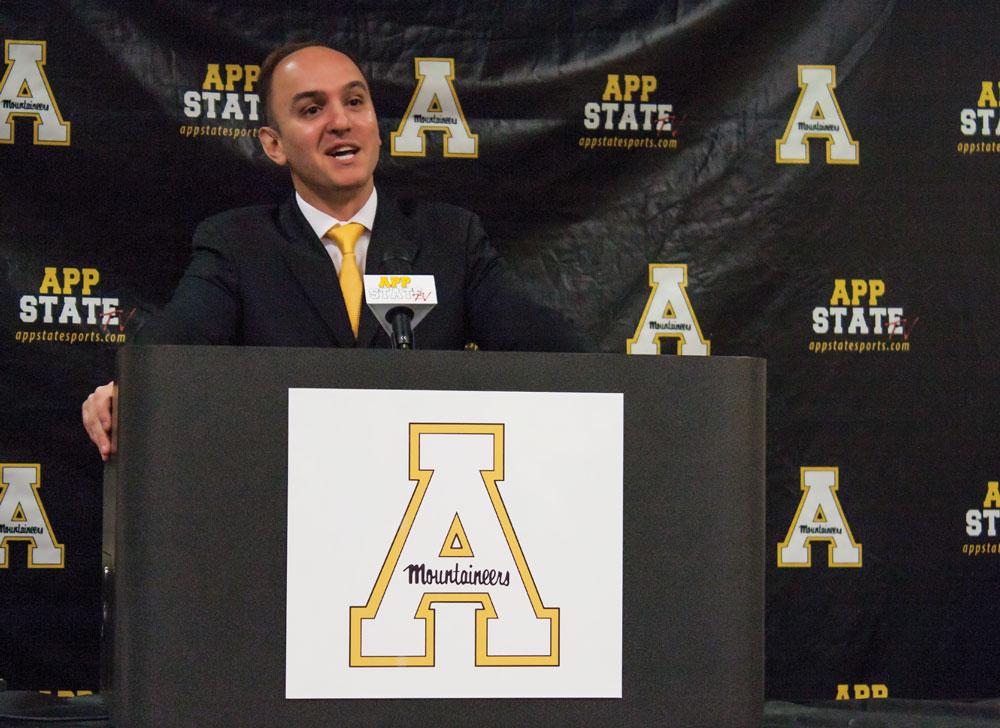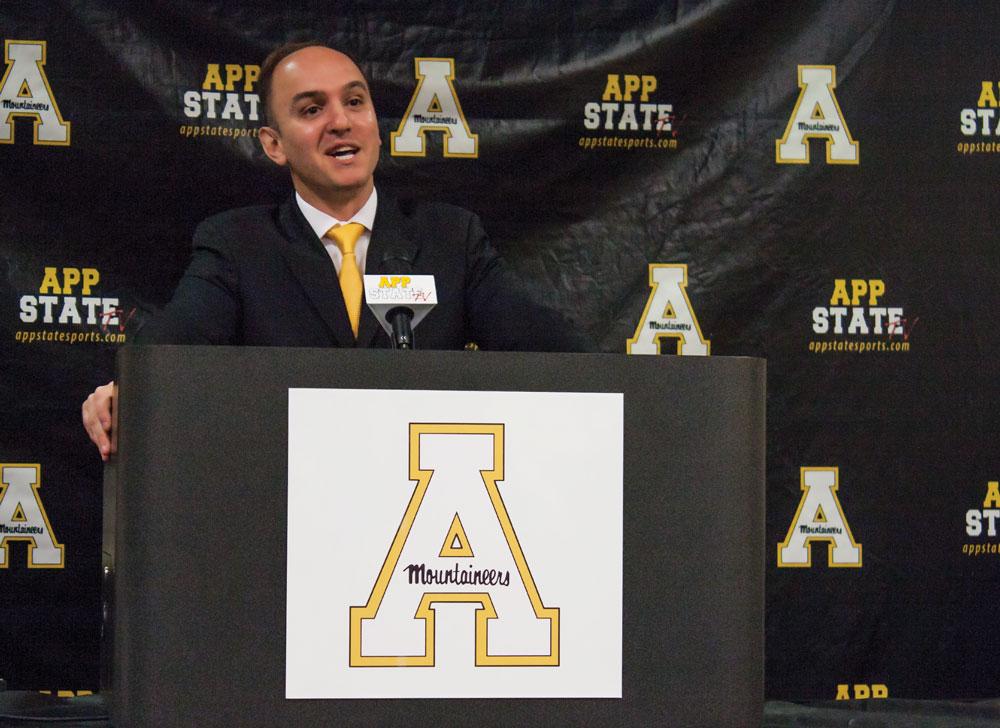 The conference lasted for 30 minutes, during which time an understandably emotional and excited Fox spoke about his plans for the program.
Fox joked early in his press conference that several Major League Baseball teams had already enlisted his help after seeing his ceremonial first pitch the day before – a snapshot of the enthusiastic, lively spirit that Fox displayed at the conference.
Athletic Director Charlie Cobb spoke glowingly of Fox, speaking of his enthusiasm and excitement to work with App State basketball.
That excitement is understandable. Fox brings a winning attitude to Boone, which might be exactly what the doctor ordered for the Mountaineers.
Fox continued to reiterate that App State basketball had talent, but a winning culture has to be instituted over time. What better time to start building that culture than now?
Fox should know a winning culture. Working with head coach Bob McKillop at Davidson, Fox and the Wildcats went 288-130 during 13 seasons and made the NCAA Tournament six times.
While many fans were excited to meet Fox, he made an admirable call for support.
Fox, calling his speech a "call to arms" to boosters and fans, said he needs everyone's support.
"I want to get you excited about what we are going to do here," Fox said.
And with a basketball resume as glowing as Fox's, there's no reason for any followers of App State basketball to not have excitement.
Fox exuded confidence and charisma during his time with the media. He seemed far from intimidated to be taking on his first college head coaching job.
Confidence won't hurt with the Mountaineers coming off of a season that saw the team go 9-21 and get bounced in the first round of the Southern Conference tournament.
Perhaps most encouraging is that Fox already told his players that the team should function as a family, not a collection of individuals.
"The first thing I told them was, 'Guys, we are a family. You're my guys,'" Fox said. "There's such a fine line in college basketball between being good and being great, and I have to get them to believe that we are not that far off. They want to do it."
Winning programs aren't built overnight, but the Fox hiring seems like a logical first step and a reason to be enthusiastic for the future of Mountaineers basketball. If the Mountaineers are truly as close to greatness as Fox believes, there's never been a better time to believe in App State basketball than now.
We are, just like the team itself, a community united as a family through basketball.
Story by Corey Spiers, Sports Editor
Photo by Rachel Krauza, Senior Photographer