Appalachian students and staff spend a week of break helping Sandy relief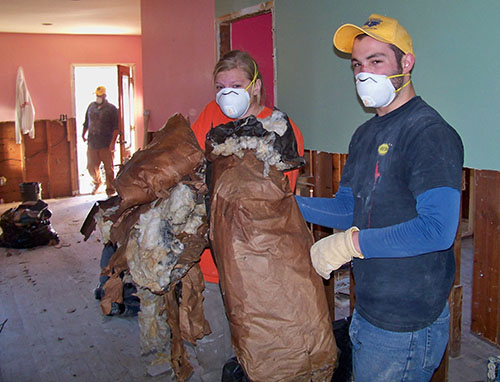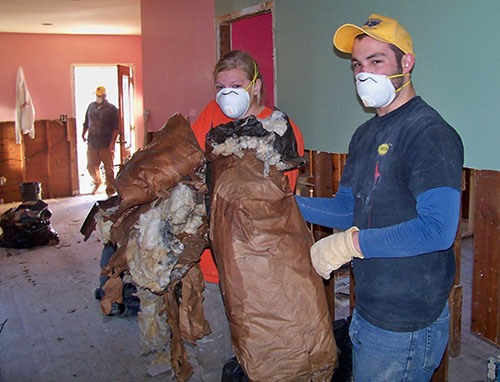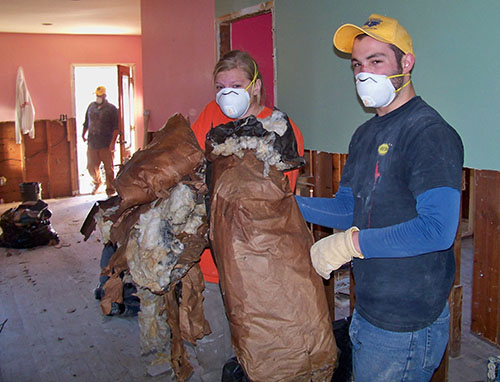 Five Appalachian State students spent a week of their winter break in New Jersey working with the North Carolina Baptist Men Disaster Relief Organization to aid victims of Hurricane Sandy.
The opportunity was a "one week 'College Blitz Week,'" where students would have the opportunity to work with other Baptist men and women from North Carolina, said senior geography major Alex Crowe, who was on the trip.
Director of Health Services Dr. Bob Ellison and his wife Janet Ellison, who also works in health services, joined with students Crowe, Mollie Jones, Nic McGuire, Isaac Church and Jordan Deaton.
The two groups arrived in Allenwood, N.J. on Dec. 15 and returned to Boone a week later.
Ellison and his wife did not know students would be there until they arrived, he said.
Ellison and his wife volunteered to staff the medical first aid station that assisted the volunteers as well as worked the kitchen serving the volunteers throughout the week.
"The impacted families were grieving that many material possessions and tangible tokens of memories were lost, but were also reflective that what really matters now is the value of relationships with family and friends and community and faith," Bob Ellison said.
"Being in New Jersey and unaccustomed to hurricanes, most of the homeowners don't have flood insurance to cover anything. That's why disaster relief is so important," said sophomore social work major Mollie Jones.
The students worked on "tear outs" of damaged homes, Jones said.
"[We] tore out the floors all the way to the sub floor, took out the sheet rock and insulation because it had molded, tore out cabinets, molding and appliances," Jones said.
The people Jones met were obviously upset about the loss of their homes, but mostly grateful for surviving, she said.
Junior sociology major Jordan Deaton said one house they worked on was located in the barrier islands, and to get on the "completely condemned" islands, the group had to go through two National Guard checkpoints.
"I was made aware," Crowe said. "I was not aware of the damage that remained even at day 52 of this particular workstation area and also unaware of how people's lives were still hurt to this very day. Financially there is a great need for aid, and for some who are able, there are countless opportunities to go and serve with your hands and feet."
Story: STEPHANIE SANSOUCY, Senior News Reporter