ASG passes resolutions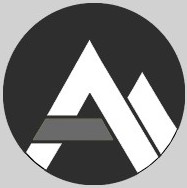 The Association of Student Governments passed three resolutions written by Appalachian State University Student Government Association President Dylan Russell on Saturday at Winston-Salem State University.
The three resolutions called for allowing campus identification cards to qualify as voter IDs, restoring an on-campus voting site at Appalachian and the use of iClickers to record votes at ASG meetings.
The Campus Identification Reform Act was passed unanimously and is a resolution that Russell said he has been working on all year. The resolution calls for students' college identification cards, such as AppCards for Appalachian students, to qualify as legitimate voter identification.
The bill was written as a response to a North Carolina General Assembly house bill, titled the Election Viva Reform Act, which Russell said is one of the most suppressive voter identification reform laws to pass in the entire country.
"When I did my research on this reform act, the first five versions of the bill allowed our college IDs to be counted as legitimate forms of voter identification," Russell said. "That makes sense because our campus IDs are state-issued. They come from state-funded institutions."
Russell said the seventh version of the bill, the final version that passed, removed the clause allowing students to use their college identification cards as voter identification and that legislators provided no reasoning as to why the clause was removed.
The bill Russell wrote calls for the UNC system and Board of Governors to use a set of procedures and guidelines that adopt a uniform policy for what universities must display on college identification cards.
Russell said not to confuse his idea with a universal card for all students in the UNC system.
"Campus cards will remain the same, however, now we are trying to get policy where the card will have your birthdate, an expiration date for the card and your full name printed," he said.
"Students will also have to show more identification when you go get your card, so if the Board of Governors adopts this policy, you'll have to show your passport, driver's license or social security card or birth certificate to verify when initially receiving your AppCard."
Leigh Whittaker, current Student Body President of UNC Asheville and next year's Senior Vice President of ASG, said she does not agree with the voting barriers to students and that she commends Russell's work with ASG.
"While I do not believe that voter fraud is a significant issue in this state, nor do I agree with the notion of additional barriers to executing the most fundamental right of democracy, I wholeheartedly commend the efforts of President Russell for working within the political measures we are presented with and actively advocating on the behalf of students," she said.
The Restore Early Voting to Campus Act calls on the North Carolina Board of Elections to overturn the decision by the Watauga County BOE to remove early voting sites from Appalachian's campus, Russell said. This resolution was also unanimously passed by the delegates of ASG.
"This calls on the State Board of Elections to reconsider and repeal the Watauga County Board of Election's decision to move early voting off campus," Russell said.
According to the bill, it is the responsibility of the North Carolina BOE to maintain fair and lawful elections.
"Additionally, I am extremely proud of the efforts that Dylan and his team are taking to recover the on-campus voting site on ASU's campus," Whittaker said. "It is clear to me that
Appalachian State's Student Government is actively advocating for the voting rights of their campus community and for that ASU students should be proud."
The iClicker resolution was also sponsored by Antonio Reid, the vice president of Academic Affairs for ASG.
"There has been a lot of talk to reform the ASG to make it more a more effective organization," Russell said. "There is no formal way of tracking votes, most votes are done by hand count."
Russell said he hopes the iClickers will bring more accountability to members of ASG and he believes schools should know if their delegation voted for or against a bill.
"It is hard to keep track of what delegates are voting for," Russell said. "So Antonio and I decided to bring in iClickers, like what we use at our SGA meetings, so now each of the voting delegates will get an iClicker tracked to their name."
The resolution will go into effect next academic year.
The next and last ASG meeting for the academic year will be at Western Carolina University on April 4 and 5.
Story: Nicole Caporaso, News Reporter