ASU Health Services gives out nearly 1,000 flu shots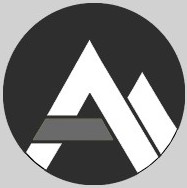 Appalachian State University's Health Services has administered approximately 1,000 doses of the flu shot to students on campus so far this flu season.
"We have probably seen, this semester, about 30 possible cases of the flu, it is out there, but we don't think it's as bad as it was last year," said Jill Venable, a staff member for Health Services. "It typically lasts three to  six days and symptoms will start one to five days after exposure."
This semester alone, Health Services has administered about 100 flu shots per week, Venable said.
"At the Boone Urgent Care, there have been 12 diagnosed cases of the flu in January so far, nine in December and 10 in November," said Reuel Heyden, the senior director of marketing and community relations at Fastmed Urgent Care. "In January 2013, there were only 10 cases, so this January has already surpassed that."
The symptoms of the flu are fever or chills, a sore throat, cough, muscle or body aches, headaches and fatigue, according to the Centers for Disease Control.
The flu is considered to be highly contagious and can even be given to others before symptoms begin to show.
"We diagnose more cases of the flu than we give out flu shots," said Kylie Philbeck, the guest services specialist of the Boone Urgent Care. "Normally patients get flu shots from their primary doctor, but once patients have the flu it is harder to get into their doctor's office."
Venable said she recommends getting at least eight hours of sleep per night, eating three meals a day, having a good diet, getting aerobic exercise a few times a week, washing your hands with soap and water and keeping your hands off your nose and face to prevent getting the flu.
"The flu hits you all of a sudden like a Mack truck," Venable said. "When you have it, all you want to do is sleep."
There have been 33 influenza-related deaths in North Carolina from Oct. 5 to Jan. 23, according to flu.nc.gov.
Story: Nicole Caporaso, News Report