Baseball drops two series during break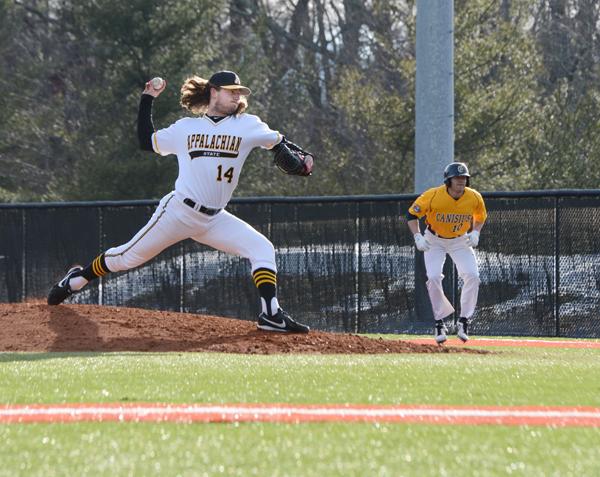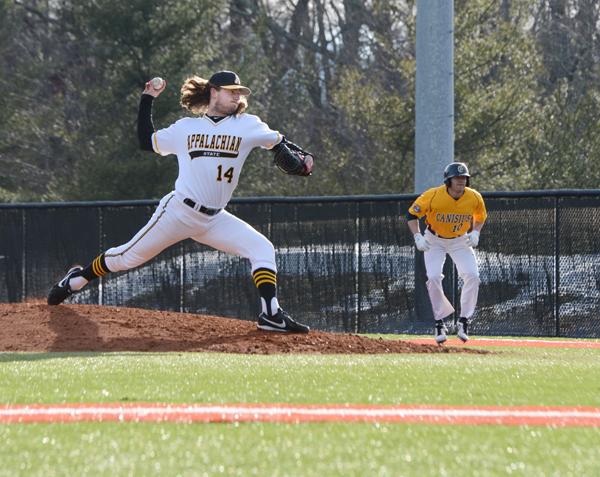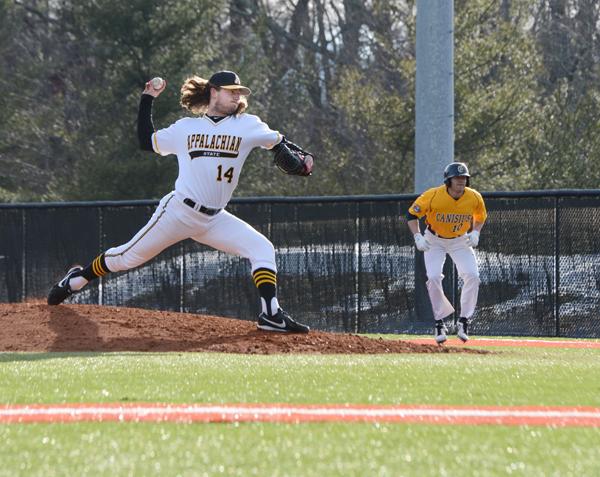 After starting out the season on a hot 7-2 start, the Appalachian State baseball team cooled down some over the break, dropping five of its last nine games.
The Mountaineers (11-7, 3-3 SoCon) earned a series split at Georgia last week, but took series losses at the hands of Furman and Cornell before turning things around Tuesday with a resounding 10-2 win at North Carolina A&T.
Cornell became the first school to take a series from App State at Smith Stadium since it opened in 2007, according to goasu.com.
"What our guys do is go out and compete for nine innings," head coach Billy Jones said. " There is no one reason you can pinpoint – our guys just haven't played as well."
During this stretch, however, the Mountaineer bats seem to have returned to their early season form.
Appalachian was held without a home run for a six game stretch earlier this month, but have belted out nine in their past six games, led by freshman Dillon Dobson with three.
The Mountaineers tallied at least 10 hits in all but one game over spring break, including a 17-hit outburst during an 11-inning win against Furman.
Josh Zumbrook is currently riding an eight-game hit streak thanks to a change in his approach at the plate.
"I've changed my batting stance a pretty decent bit," Zumbrook said. "I was real down low and spread out, now I stand up a little more and get a bit more loose. It's been working out pretty well."
The concern for the Mountaineers now is the starting pitching staff, which needs more production from their Saturday and Sunday starters, Jones said.
Sophomore pitcher Jamie Nunn continues to be the stabilizing force for a pitching staff that has been up and down this season. Nunn put together two more quality outings over the break, allowing only five runs through 15 innings with 14 strikeouts.
Taylor Thurber also performed well out of the bullpen for the Mountaineers over the break. Thurber threw four innings of one-run ball against Georgia and four perfect innings against Cornell.
"We need to get to the point where we can eliminate the big inning," Thurber said. "That's how teams get us on the games we do lose – with a three- or four- or five-run inning. If we can avoid that, I think we'll be good."
Second baseman Hector Crespo made history on the base pads over the break by becoming the school's all-time leader in steals after stealing his 86th career base against Furman on March 8.
Crespo upped his total to 92 after another stolen base on Tuesday against North Carolina A&T.
Story: JORDAN DAVIS, Sports Reporter
Photo: OLIVIA WILKES, Senior Photographer