Big names top Appalachian Summer Festival lineup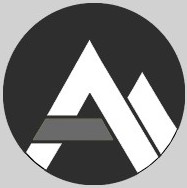 The 30th annual Appalachian Summer Festival, which runs from June 28 through July 26, has released most of its 2014 lineup.
The lineup includes veteran acts Nickel Creek and Sheryl Crow as well as returning favorites such as modern dance company Pilobolus, the National Youth Orchestra and an Outdoor Fireworks show with Little Big Town.
"The festival is distinct because it presents artists that typically perform in larger metropolitan areas," Denise Ringler, Arts and Cultural Programs director said. "The opportunity to experience the best of a large city in the beautiful setting of the High Country makes [this] festival experience unique."
Appalachian Summer, hosted by the Appalachian State University Office of Arts and Cultural Programs through the Schaefer Center for the Performing Arts, got its start in 1984 as a chamber music festival, but has since grown to embrace a wealth of other art forms, including dance, film and comedy. The festival has been named one of the "Top 20 Events in the Southeast" by the Southeast Tourism Society every year for the past decade.
Shows in recent years have included Bill Cosby, The Doobie Brothers, Shipwrecked! and The Broyhill Chamber Ensemble. Family-friendly films are shown as well, such as "Me & Orson Welles," "The Swiss Family Robinson" and "Under the Same Moon."
That said, Appalachian Summer is about much more than big name acts and crowd-pleasing programming. What makes the festival special is its mix of regional and national artists, Ringler said.
"We strive to present artists and art forms that are not otherwise available in our region and to complement programming that is readily available, rather than duplicating what is already here," Ringler said. "Alongside artists that are well-known, we believe it's important to present artists that broaden and deepen our audiences' experiences with the arts."
Since this year marks the festival's 30th anniversary, there will be several special events including a celebratory display of art in the Schaefer Center's lobby. But the focus is on the reliability of diverse programming and in annual festival mainstays such as the Rosen Sculpture Walk and the Broyhill Chamber Ensemble Series.
Tickets for all events are available beginning April 28 and a schedule can be found at appsummer.org.
Story by Sam Lineberger, A&E Reporter