Bill passes that will put students on Boone Town Council committees
Appalachian State University's Student Government Association passed a bill Tuesday calling for members of SGA to have positions on Boone Town Council committees.
The bill was approved with 46 of 47 votes.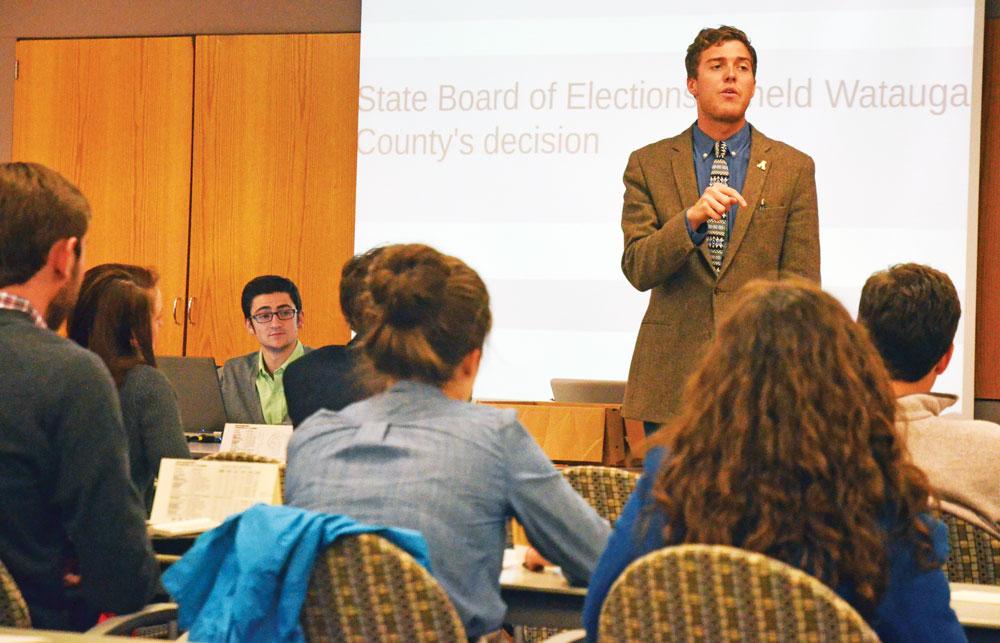 Students that wish to be on one of the committees will submit an application to SGA President and Director of External Affairs, according to the bill.
After application review, the applicants must then be approved once again by the SGA President, SGA Rules Committee and Senate.
"SGA Senator Adrian Thompson and I went and met with Andy Ball to see how we can improve the town of Boone's relations with the campus, specifically to solicit student input,"
SGA President Dylan Russell said. "The compromise that we have is that a student will serve on each of the town committees that the mayor appoints."
If approved, the recommendations will be sent to Boone Mayor Andy Ball for confirmation.
Russell said he does not foresee Ball turning down any of the recommendations because he believes the mayor wants a strong relationship between Appalachian students and the town of Boone.
Appointed students will serve a one-year term on Town Council committees.
and I met with Mayor Ball, this is exactly
"When [Russell] and I met with Mayor Ball, this is exactly the process that he recommended to us," said Adrian Thompson, SGA senator for Cone Residence Hall. "He also said it is the perfect time to do this because the town council is very pro-Appalachian."
Ball said he is currently working with the town council to ensure that a spot is available on each of the 14 committees.
"My goal is to have a spot on every committee be reserved for a student by the next academic year," Ball said.
Ball also said that he believes that having students fulfill these positions will only strengthen an already strong relationship between the Town of Boone and the university.
Story: Nicole Caporaso, News Reporter
Photo by Maggie Cozens, Assistant Photo Editor