Board of Adjustments approves Zaxby's permit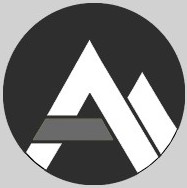 The Boone Board of Adjustments approved a special-use permit and two variance requests
Thursday that allowed for a proposed Zaxby's restaurant to come to Boone, Planner Christy Turner said.
The location is set for the corner of State Farm Road and N.C. Highway 105 Extension, where Fruits, Veggies and More is currently.
A special-use permit was required because the location is in a transitional zone within 150 feet of a residential neighborhood, Turner said. The permit requires the business to mitigate lighting and noise to limit any effect on the nearby neighborhood.
The variance requests approved addressed a need for reducing the width of driveways to allow for customer and delivery entrances to the restaurant and a reduction of the landscape buffer from 10 to five feet, Turner said.
No opening date for the restaurant has been set.
The next closest Zaxby's restaurant is more than 40 miles away in Elizabethton, Tenn., according to Zaxbys.com.
Story: Joshua Farmer, Managing Editor