Bombadil returns for third show at Legends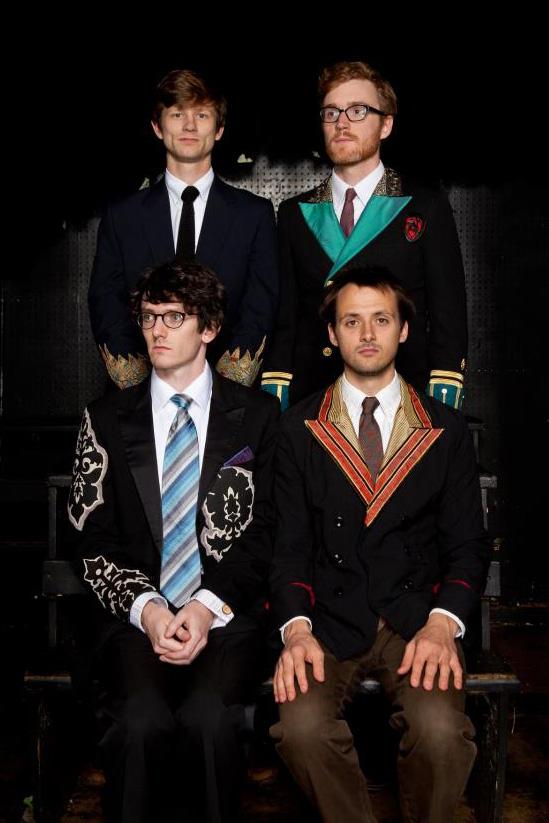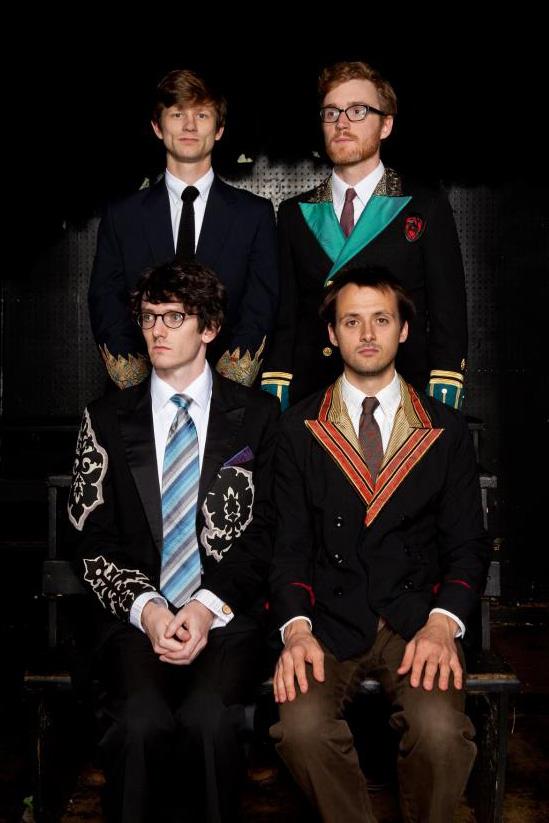 Indie Durham-based folk band Bombadil will return to Legends on Thursday. This week, the Appalachian caught up with drummer James Phillips, who talked about the band's plans for this year and the anatomy of their shows.
The Appalachian: You guys just announced your new album, "Metrics of Affection." What was the process of making the album? How has your approach changed since your 2011 album?
James Phillips: "We recorded 'Metrics' ourselves over a two month period last summer in a house we rented in Old North Durham, a beautiful neighborhood adjacent to downtown. I engineered the sessions, and we spent a lot of time on arrangements and making sure performances were great. We then spent the fall having a friend mix the record and making small adjustments. It was a much more intense and deliberate process than our last record, which we recorded during 10 days living in a barn in Oregon. The process was more difficult, but ultimately I think more rewarding. Our last record was more about coming back together and having fun together, this record we took more seriously."
TA: How many times have you guys played Legends? How do you like working with APPS?
JP: "This will be our third show at Legends. I love working with APPS. The student-run vibe is great and it seems like a lot of thought is put into the programming and the event itself. That really makes a difference for us."
TA: What are your shows typically like?
JP: "Our shows are typically pretty dynamic. We like to do everything from slow solo ballads to full on barn burning rockers. I guess we're a bit different than many bands playing Legends because we're a trio and we don't have a guitar in our band anymore."
TA: Since the show is just you guys with two sets, will there be anything different about how you approach the show?
JP: "Essentially, it will be like giving two shows. I like to try to make the first set a little more sedate and a little more focused on old material, and then be a bit more upbeat and play newer material in the second set. Fortunately, we have four records under our belts now, so we have a lot of songs we can choose from and that we like to perform. We actually like playing a couple of sets more than just playing one. It gives us a chance to settle in, to get to know the audience, and to play some of the tunes that we don't play as much, which is a lot of fun for us."
TA: What other plans do you have coming up for this year besides your new album release?
JP: "We'll be playing a number of festivals, and are doing our first West Coast tour in almost five years. I lived in Oregon while we took a break from the band, so I'm really excited to get out there with the band and play for my friends. We're also hoping to get most of the next record recorded this year, as we've got a whole raft of tunes that need a recorded home."
Bombadil will play two 45-minute sets back-to-back with an intermission. Doors for the APPS Club Show open at 9 p.m. Tickets for students are $4 in advance and $6 at the door. The event is BYOB with proper identification.
Story: COLIN MOORE, A&E Reporter
Photo Courtesy: MITCHELL KEARNEY