Chancellor Peacock, wife honored for student advocacy
Chancellor Kenneth Peacock and his wife Rosanne Peacock were given the Sanders Student Advocate Award by the UNC Association of Student Governments on March 22, recognizing his commitment to Appalachian State University students.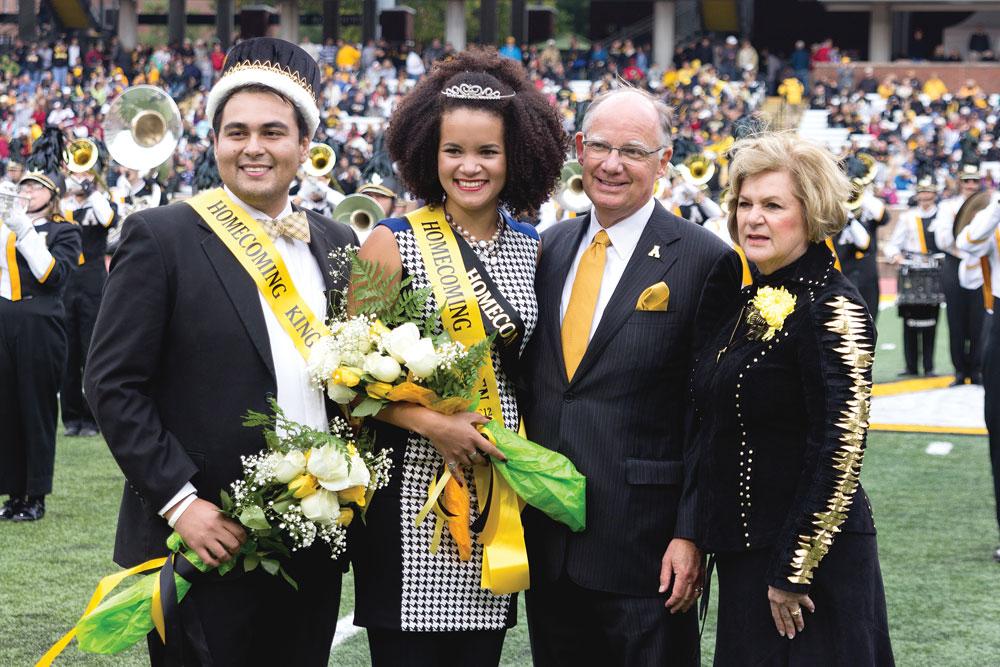 This is the second year in a row that Kenneth Peacock has received this award, although Rosanne Peacock was not recognized last year.
ASG President Robert Nunnery said the award is given annually to a recipient or multiple recipients to recognize those who have given a lifetime of service to college students in the UNC system. The two were nominated by Connor Brady, speaker of UNC's student congress.
Nunnery said he believes that Kenneth and Rosanne Peacock were given the award because of their constant visible presence on campus, at events and at football games.
"I've had a lot of time to visit a lot of campuses and [see] how highly students speak of [their chancellors]," Nunnery said. "Every student speaks highly of the Peacocks even when they're not around. Students are really going to miss the Peacocks when they're gone."
Rosanne Peacock hosted ASG on behalf of the university while Kenneth Peacock was in China this past November.
Nunnery said the hospitality they have shown makes them stand out to Appalachian students and visitors to campus.
"It's not his house, I really believe it's Appalachian's house," Nunnery said. "He wants to talk to [students], he wants to connect with them."
Story: Laney Ruckstuhl, Assistant News Editor
Photo: Paul Heckert, Photo Editor