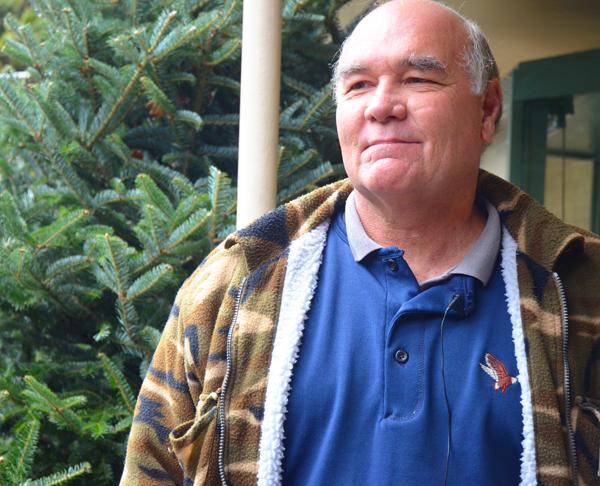 The start of the holiday season means the North Carolina Christmas tree industry is ready to help customers deck their halls.
Alleghany, Ashe, Watauga, Avery, Jackson, Buncombe and Mitchel County make up what is known as "Fraser fir country," said
Harry Yates, who has worked in the Christmas tree industry for 37 years.
Christmas trees are the "number one agricultural commodity" in this area of North Carolina, he said. "Fraser fir country" ships five million trees within the United States, and to Canada and Mexico.
Despite the early snow in Boone from Hurricane Sandy, Diane Cornett Deal of Cornett Deal Christmas Tree Farm said the snow actually helped the trees in the area.
"The trees love the cold weather," Deal said. "The needles stay fresh longer."
Tree farms sell their trees in one or two ways: wholesale or choose and cut.
"Wholesale is when a person orders a large quantity of trees to resale at a different location, such as a farmer's market or retail lot," said Burl Greene of Greene Tree Farm. "Choose and Cut is when families or individuals come to our farm to select a Christmas tree for their house."
Greene said wholesale sales have been low due to a saturated market and the economy. But, choose and cut tree customers have given him "the best season yet."
However, through wholesaling, Greene's farm recently shipped 23 trees to Rockefeller "to build the perimeter around the Christmas tree," Greene said.
Howard Hughes sells Christmas trees from Triple R Farms at Wahoo's Rafting.
Hughes said Christmas tree season is "normally the weekend before Thanksgiving to the weekend before Christmas."
Although most of Hughes' customers are from Raleigh, Charlotte and Winston Salem, he has had two customers buy trees to take back to Illinois and Washington, D.C. said Hughes.
Hughes said last year's Christmas season was an improvement from the year before, but sales were still lower than they were five years ago.
He said he hopes to sell between 300 and 500 Christmas trees this year.
Story: STEPHANIE SANSOUCY, Senior News Reporter
Photo: MAGGIE COZENS, Photo Editor