Explosions in Boston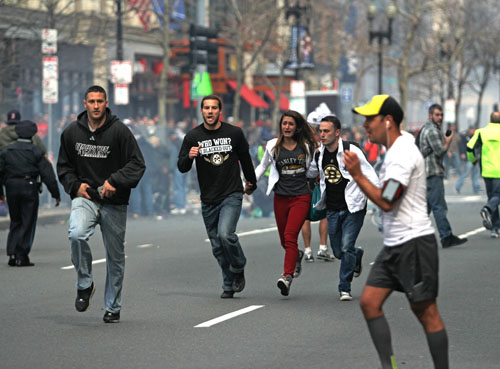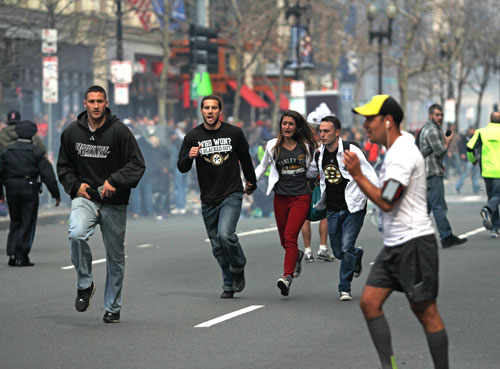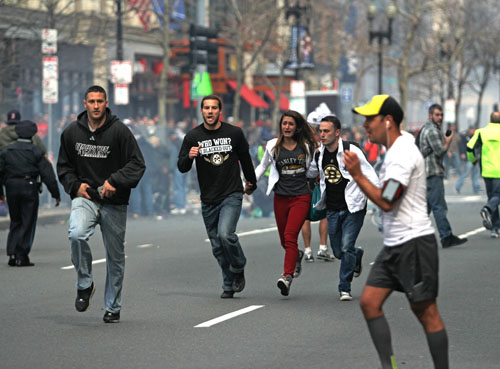 One Appalachian graduate student and other Boone-area residents are reportedly safe after two explosions went off during the Boston Marathon Monday afternoon
At least eight Boone residents are confirmed to be physically unharmed after two explosions near the finish line of the Boston Marathon on Monday, though there may have been more runners and visitors from the area.
At least three people were killed and more than 140 were injured in the explosion as of press time, according to The Boston Globe.
Graduate student Ryan Warrenburg coached some marathon runners and was in Boston during the explosion.
Warrenburg was headed to the finish line on the Boston subway and was 2 or 3 miles outside the city when he started to hear about the explosion.
"I saw something on Twitter about it," Warrenburg said. "Then they stopped the train and told everyone to get off."
Warrenburg said he was shaken because it took 30 minutes to get in touch with everyone and make sure they were alright because of the cell tower traffic.
"There were tons and tons of people walking and running all over the place, it was just a very, at least from where I was standing a mile away, it was a pretty chaotic scene," he said.
Warrenburg said it was also stressful because he didn't know what was going on.
Boone runner Caleb Masland said that everyone he knows from the Boone area is safe and has been accounted for.
Masland said that he was in his hotel, the Westin Copley Place, about a half a block from the finish line when the explosion happened.
Masland finished the marathon earlier in the day.
"It was very kind of shocking at first," Masland said. "Running the Boston Marathon is a very uplifting and joyous occasion, so it came to be a very stark contrast to Patriot's Day and the Boston Marathon."
The immediate help of medical professions was encouraging, he said.
"The amazing thing is that when the first explosion happened there were a lot of medical professionals and police officers there just for support of the race and they immediately rushed toward the explosion to help the people who need it," Masland said.
Masland said that he has not heard anything about airports closing and plans to return to North Carolina tomorrow.
The first two explosions happened around 3 p.m. Monday. There was another fire at the JFK Library in Boston around 3 p.m. that may not have been linked to the first two explosions, officials said. As of press time, no one had claimed responsibility for the explosions and no arrests had been made.
Federal authorities are classifying the bombings as a terrorist attack, but it's not clear whether the origin was domestic or foreign as of press time. While no injuries have been reported from the Boone area, two Charlotte residents, Nicole and Michael Gross, were injured in the explosion.
Story: CHELSEY FISHER, Managing Editor and STEPHANIE SANSOUCY, Senior News Reporter and NINA MASTANDREA, Intern News Reporter
Photo Courtesy: KENSHIN OKUBO, Daily Free Press