Final stretch awaits the Mountaineers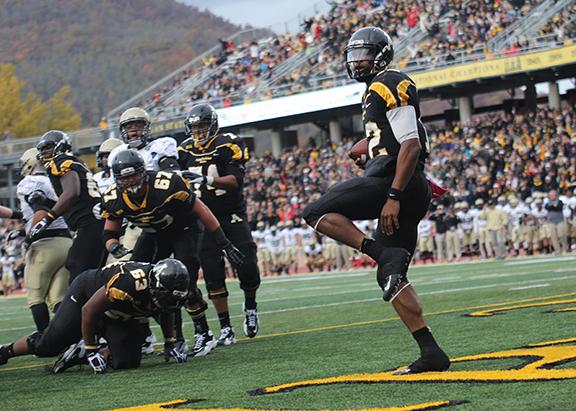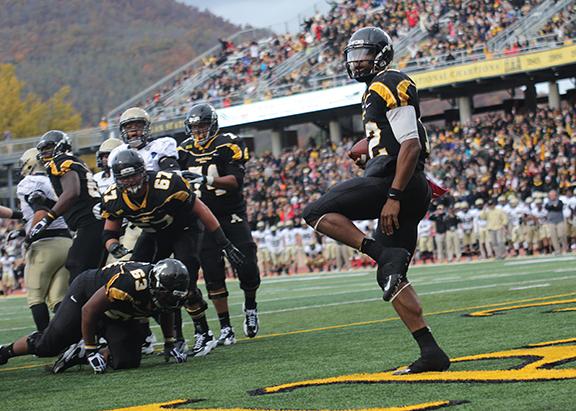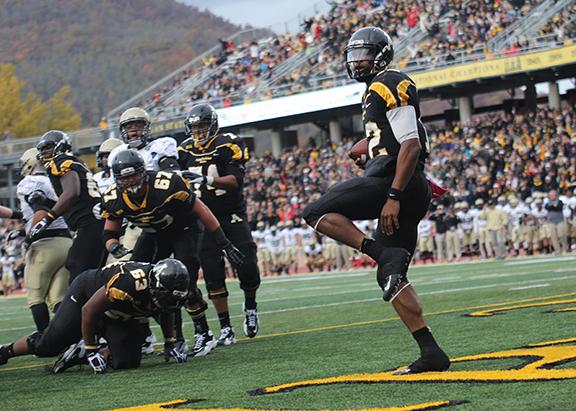 Appalachian State will need to lay the role of spoiler this weekend in Spartanburg, S.C., to take on the Wofford Terriers.
With a conference record of 2-4, App State sits near the bottom of the SoCon, while Wofford is tied with Samford for second at 4-2.
"It seems like every year they are right there in the thick of things, and this year's no different," head coach Scott Satterfield said. "If they win out, they have a chance to possibly have a share of the championship, if Chattanooga gets beat by Samford this weekend."
There is not a lot left to play for as far as records and championships are concerned, but if the team can manage to win the last two games, it will finish .500 in conference play at 4-4. The primary focus of this Mountaineer team will be taking what they have learned over the course of what has been a mostly disappointing season, and apply that toward next year.
"We're focusing on these last two, Wofford and Western [Carolina], just to try to finish out the season strong so we can carry that momentum into the offseason," Satterfield said. "For us, it's going to be huge for us to finish off, and we got a chance to finish up 4-4 in the conference and to carry that momentum into the offseason with recruits, and the winter [conditioning] program with our kids to know that hey, we finished on a high note."
It will be a battle of contrasting styles when the two teams kick off, as Appalachian State airs the ball out rather frequently, and Wofford focuses more on their rushing attack.
App is second in the conference in passing at 275.7 yards per game and is last in the SoCon with only 122.2 rushing yards per game. Wofford, on the other hand, rushes for 262.1 yards per game, which is good for third in conference, and is dead last with just 91.4 passing yards per game.
Last week at Georgia, the Mountaineers battled with a traditional powerhouse football program. If App State can sustain that first half effort and carry it into Spartanburg, the team could come back to Boone with its third conference victory.
"Appalachian State played great, in the first half especially," Georgia head coach Mark Richt said. "They had a great plan. They did a very good job with the short passing game. [Kameron Bryant] didn't hold the ball long, so it was hard to get a sack, and his guys caught the ball and moved the chains."
Appalachian State has failed to defeat the Terriers in the previous two matchups. The team was defeated 38-28 at Kidd-Brewer Stadium last season, and 14-28 in Spartanburg in 2011.
Kickoff is scheduled for 1:30 p.m.
Story: Nick Joyner, Sports Reporter