The stars of hit television shows "Girl Code" and "Guy Code" will bring their comedy tour to Appalachian State University on Thursday when they perform at the Schaefer Center for the Performing Arts.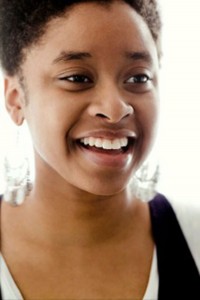 The show's lead actors Phoebe Robinson and Jordan Carlos will perform stand-up routines, sharing their entertaining insight on the world of dating and relationships.
Carlos is one of the main comedians on "Guy Code," an MTV television show that premiered in 2011. It consists of over 10 male comedians who share their opinions on a wide range of topics, including dating, stress and money.
In 2013, MTV created "Girl Code" as a spin off of "Guy Code," providing a female perspective to many of the same issues. Robinson is a writer for "Girl Code" and has appeared in episodes throughout its seasons.
"I really love the show and I'm looking forward to seeing them live," said junior accounting major Mallory Pack. "It's always exciting to have really popular performers come to Boone."
The "Girl Code/Guy Code" tour will be similar to the television shows, with Robinson and Carlos focusing their performances on topics that the shows discuss.
"I would say it's a live version of the TV show," said Karissa Goff, senior psychology major and the chairperson of Appalachian Popular Programming Society's Cultural Awareness and Student Engagement council. "The chairpersons have watched a lot of the show and a lot of the stand-up because sometimes they can be different."
Associate Director of Student Programs Jana Vise thinks the show will be a good opportunity for students to unwind after midterms.
"I think it's a great way for them to take a break and laugh and let off some of that stress that they're having at the moment," Vise said. "I think they're just going to enjoy the comedy of it."
Tickets are being sold for $5 in advance for students and $7 at the door. The production will be part of Appalachian's Homecoming Weekend and will brought to students by the combined efforts of APPS' special events, concerts and CASE councils.
Story: Aleah Warner, Intern A&E Reporter
Photo courtesy of Sophie K Entertainment