The fourth annual Harvest Boone Community Outreach Festival returns to the High Country Fairgrounds Sept. 25 to 27 as a sister celebration to the Boone in Blossom Festival.
The nonprofit event is a music festival celebrating service, healing and performance arts. It will be presented by the Appalachian Coalition for Just and Sustainable Communities and Gati Productions, according to a press release.
The event will host over 30 musical performances from bands such as The Nude Party and Rainbow Kitten Surprise, in addition to yoga, dance and hula-hoop workshops, healing arts demonstrations, mead-making and fermentation classes, sustainability sessions and performances from the Inspiral Fire Troup, said Willard Watson, the Harvest Boone public relations chair and an Appalachian Studies graduate student.
"Boone in Blossom is for appreciating the growth and return of sunshine and warmth," Watson said. "Harvest Boone is a chance for us to pause and reflect on the past year, to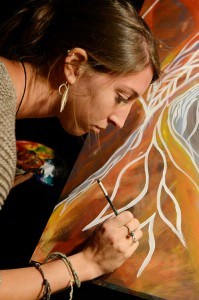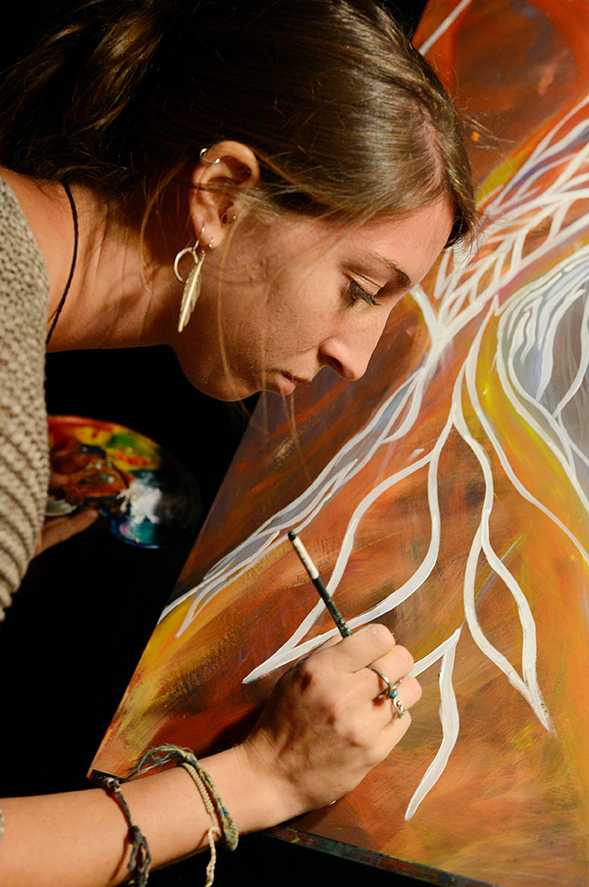 just appreciate the beauty that we had in the summer here before it goes all away for the winter."
The event will also host shopstyle booths for local artisan and food makers, including metal crafters and painters, Watson said. Local artisan David Chappelle views the festival as his one and only shot to showcase his talent.
"This is one of the only opportunities I get to sell my work," Chappelle said. "Usually metalworking is a hobby for me. I could sell my pieces at other festivals, but there's just something about Harvest Boone that feels a lot more accepting of the work I do."
Altogether, the festivals of the past have raised over seven tons of food for the Hunger and Health Coalition, Watson said. The festival collects food by giving people the option of donating canned items as part compensation for admission.
The fee covers access to the entirety of the festival over the course of the weekend, including parking, workshops, performances and shows. Day passes for the festival can be bought for $15, while the full weekend price is $30, or $15 with 15 cans of food for donation.
Harvest Boone also offers volunteer options for those who wish to spend time over money, Watson said. Prospective guests are welcome to work at the festival in exchange for free admission.
"I volunteered for the festival last year because I was broke at the time and I knew that Harvest Boone was a festival I couldn't miss," said Whitt Barnes, a sophomore graphic arts and imaging major. "It is the best event of the year, in my opinion. You will never see a more diverse display of incredible talent anywhere else."
Volunteers are also given the option of taking part in a pre-festival nature cleanup event to gain admission, Watson said.
"This year's volunteer event was wonderful," Watson said. "We went to Compression Falls, and it was a great opportunity for everyone to get to know each other before the event and to clean up and appreciate the beautiful waterfalls we have around here. We picked up about 80 pounds of trash from the area."
Last year Watson estimates that 300 people attended the festival. A larger group is expected for this year, though the events are still set up to have an intimate feel.
Community members of all ages are welcome at the festival, and admission for children under 12 get in free. Camping at the festival is allowed and encouraged.
Community members interested in volunteering can contact the Gati Visions Production Team at gativisions@gmail.com. You can also visit the Harvest Boone Facebook event page to learn more.
Correction: A previous version of this article incorrectly stated Harvest Boone Community Outreach Festival would take place next weekend. Harvest Boone will take place this weekend, Sept. 25 to 27. The Appalachian apologizes for this error.
Story: Kelsey Hamm, Intern A&E Reporter
Photo: Olivia Wilkes, Photogrpher