James Taylor performs in Blowing Rock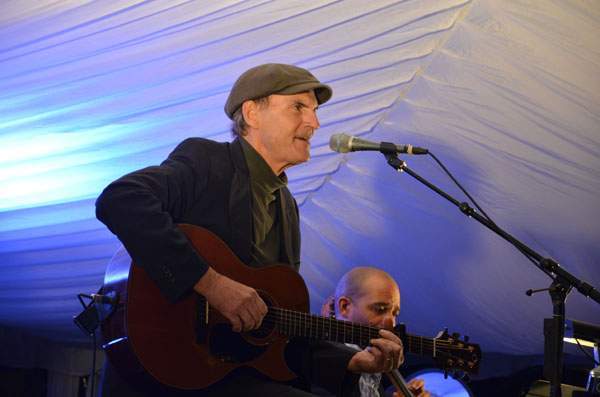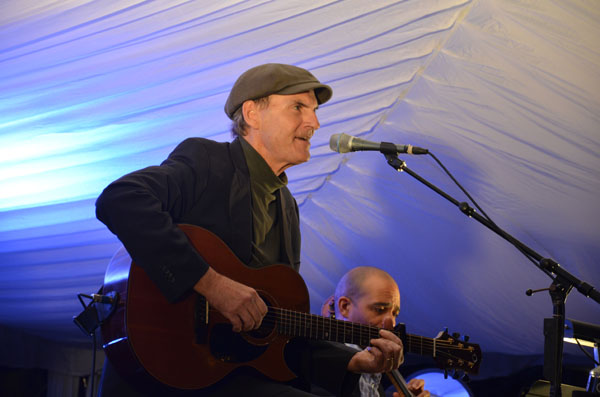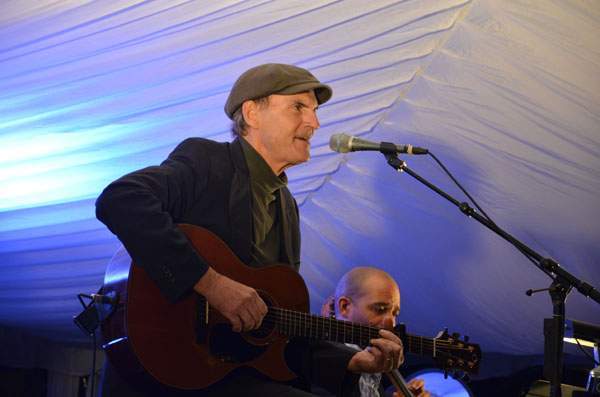 Paying homage to his 1968 classic song, North Carolina native James Taylor made his way back to the Carolinas and into the Appalachian Mountains.
Taylor performed at Westglow Spa and Resort in Blowing Rock Friday at a fundraiser for the re-election of President Barack Obama. Attendees at the performance paid $1,000 per ticket — an offer of $500 per ticket was made to students — as Taylor performed and reminded them of "where we need to go and what we shouldn't go back to."
In attendance of the crowd of approximately 200 donors was Lt. Gov. Walter Dalton, candidate for North Carolina's 5th Congressional District Elisabeth Motsinger, candidate for N.C Senate District 45 Roy Carter, candidate for N.C. House District 93 Cullie Tarleton, candidate for Watauga County Commissioner Billy Kennedy and Boone Mayor Loretta Clawson.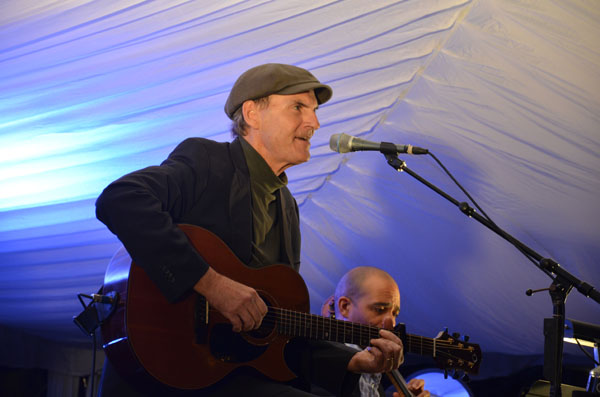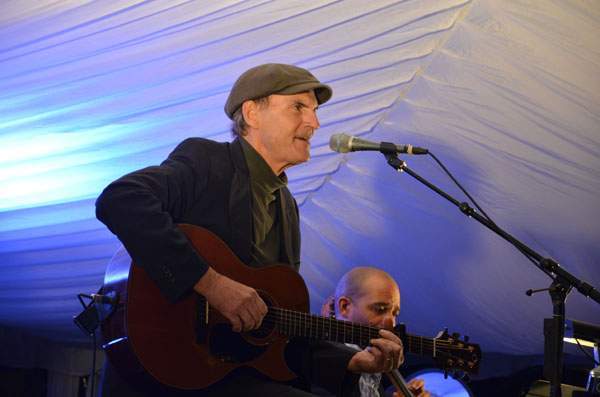 Caroline "Kim" Taylor, wife of James Taylor, introduced Dalton as the "next governor of North Carolina," who is running against former Charlotte Mayor Pat McCrory.
During the performance, Taylor picked his guitar and sang a few classics, like "Fire and Rain," "Shower the People" and "Carolina in my Mind," featuring backing vocals by his wife and Katie Markowitz, a friend and musician.
Taylor even made a few jokes at Gov. Mitt Romney, asking the crowd "HWJV – How Would Jesus Vote?"
During his performance, Taylor covered a song by George Harrison of the Beatles, who signed Taylor to their record label in the 1960s – the first artist to sign to their label. He covered "Here Comes the Sun" in regards to President Obama's election in 2008.
Dalton attended the event several hours away from the capitol to support the Obama campaign as well as gaining the support of others at the fundraiser.
"I mean his music is universal, everybody likes his music and that's what we need to be about – the universality – and trying to work together," Dalton said. "And so when James Taylor comes it's an entertaining night, but it's also an informative night, also."
Even though the ticket prices were cut in half for students, the majority of young faces at the event were volunteers.
"If I weren't a volunteer and I had to pay there's no way I could be here," said Emily Lawrence, sophomore art history major and College Democrat.
But Lawrence, who listened to Taylor since she was a child, was able to volunteer and even meet the music icon.
"Today has been the most amazing, incredible experience from getting to volunteer at this event to getting to see James Taylor come to our OFA office," Lawrence said. "And he gave me a hug."
Motsinger said having a popular and entertaining spokesperson like Taylor is good for any campaign or cause.
"I think it gives people something to be excited about and certainly helps raise some needed funds," Motsinger said. "And I think that people just have a good time together and one of the points is we want not just to save our country but we want to love our country."
Story and Photo: MICHAEL BRAGG, A&E Editor