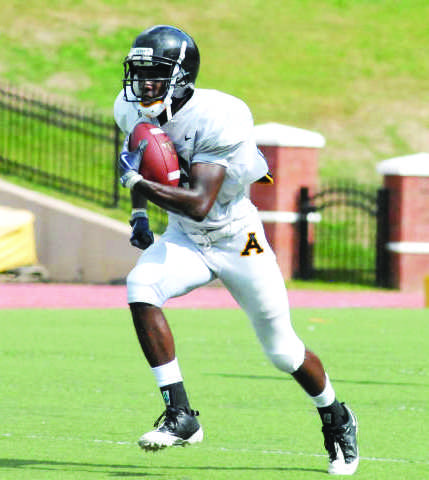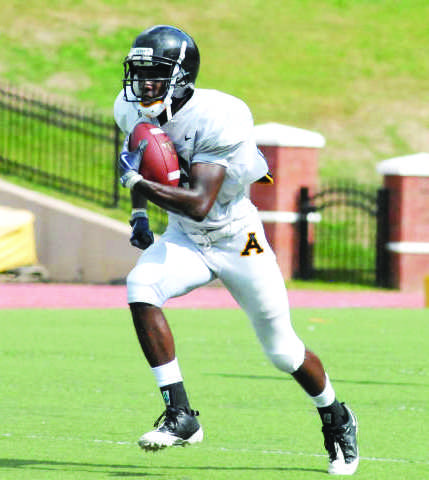 The Mountaineer defense has gotten a big lift over the past few weeks with the return of junior cornerback Rodger Walker.
Walker came in second on the team with four interceptions a season ago, but has been sidelined for all but five games this season after being diagnosed with rhabdomyolysis.
Rhabdomyolysis is a condition that causes muscle tissue to break down and release into the bloodstream, and is triggered by heat and overexertion – both of which are common ailments
during football games.
This meant that not only could Walker not play in games, but couldn't participate in any football activity.
"The first four or five games I couldn't do anything – running, lifting weights or anything like that," Walker said. "It's been a lot better for me now to be out there with the team and interacting and playing."
Walker's symptoms started showing up during the preseason camp over the summer, but he thought it was just normal cramps.
"This had happened two or three times previous, so I just thought it was the same thing that happened before," Walker said. "Until we got further down into it and the doctors said that it was more than just cramping."
From that point, Walker was forced to sit the games out and wait for cooler weather for a chance to get back on the field.
"It kind of hurt me, because all the work we had put in during the summertime, from then seemed like it was kind of a waste," Walker said."But then the doctors told me why it was so important to get healthy, because if that were to keep happening, it could mess up my kidneys."
But despite all the potential risks, Walker was determined to get back on the field, which was not overlooked by the team.
"Any time you have a guy that overcomes some kind of obstacle in life, it shows a commitment level to the team," secondary coach Scott Sloan said. "I think it sent a message to the guys, and was well appreciated."
Walker's return only adds more talent to an already deep secondary. The dynamic duo of he and defensive back Demetrius McCray are one of the best cornerback tandems in the league.
"We definitely missed him those first couple games," McCray said. "Me and him had a really nice chemistry out there, and hopefully that will come back this week."
Story: JORDAN DAVIS, Sports Reporter
Photo Courtesy Appalachian Athletics