New course for business students to offer real-world experience
The Walker College of Business is introducing a new required course, Business 2000, effective fall 2014 that will give students real-world experience in the field before graduation.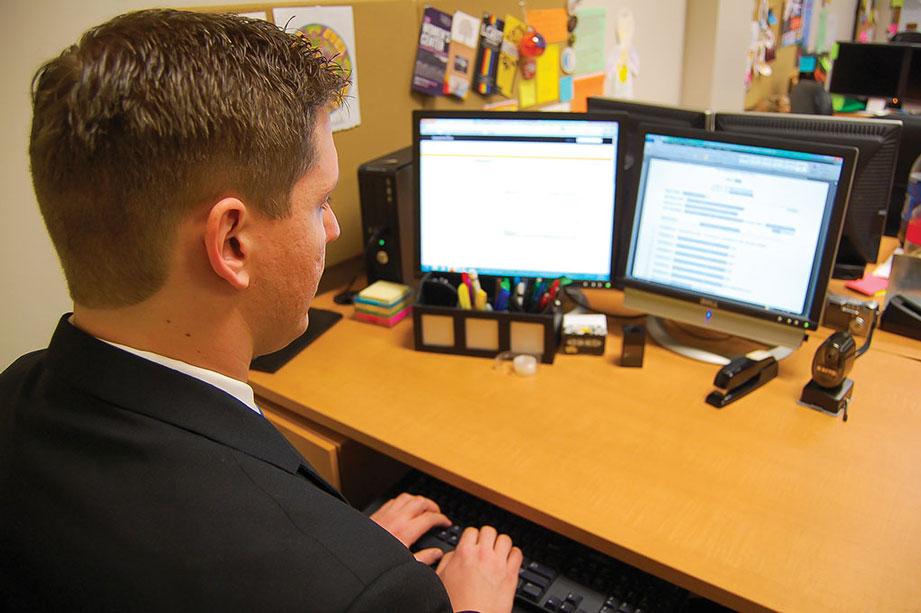 The course is based on four required modules as well as a list of "involvement assignments" that students can pick from, said College of Business Director Michelle Boisclair.
The class takes an open approach, offering workshops, mentoring, job fests and other activities for students to choose from to fulfill involvement assignments, Boisclair said.
The class would be a requirement effective starting with incoming freshmen next semester to be taken in their sophomore year.
"We're wanting students, before they're in their last two years, to understand the skills they need in leadership and career development areas," Boisclair said.
The class' four required modules include an administered self-assessment, major exploration, resume basics and a Career Gear session on campus.
"I don't want to limit a kid, I want a student to grow the way they want to grow," Boisclair said. "We want to serve students, not burden them."
Boisclair said that a number of students in the College of Business were surveyed asking what they wanted to see added to their major programs. The class was built based on their responses.
"The best academic training in the world is not going to be helpful if you can't apply it," Boisclair said.
Josh Silvey is the professor that Boisclair has elected to teach the class starting fall 2014. His appointment is unofficial until approved by a departmental academic committee.
If appointed as its professor, Silvey said the most instrumental part of the course will be its self-assessment components.
"Building on what students find when they ask these questions is important to leveraging their strengths for leadership development," Silvey said. "The goal is to use this class as an opportunity to get students thinking about themselves as professionals early."
Silvey said the course will help students prepare a great resume, utilize the tools available for job searches and gain outstanding interview skills.
The class will also work with the on-campus BB&T Student Leadership Center which provides career services & development to students in the College of Business.
"Students who work with the BB&T Student Leadership Center are more likely to graduate with a job," Silvey said. "For that reason, we want to build that relationship as soon as we can, and this class will help."
Appalachian State University's Student Government Association passed a bill on Feb. 4 in support of the course, written by Senator Chris Carpenter.
Story: Laney Ruckstuhl, Intern News Reporter
Photo: Dana Clarke, Staff Photographer