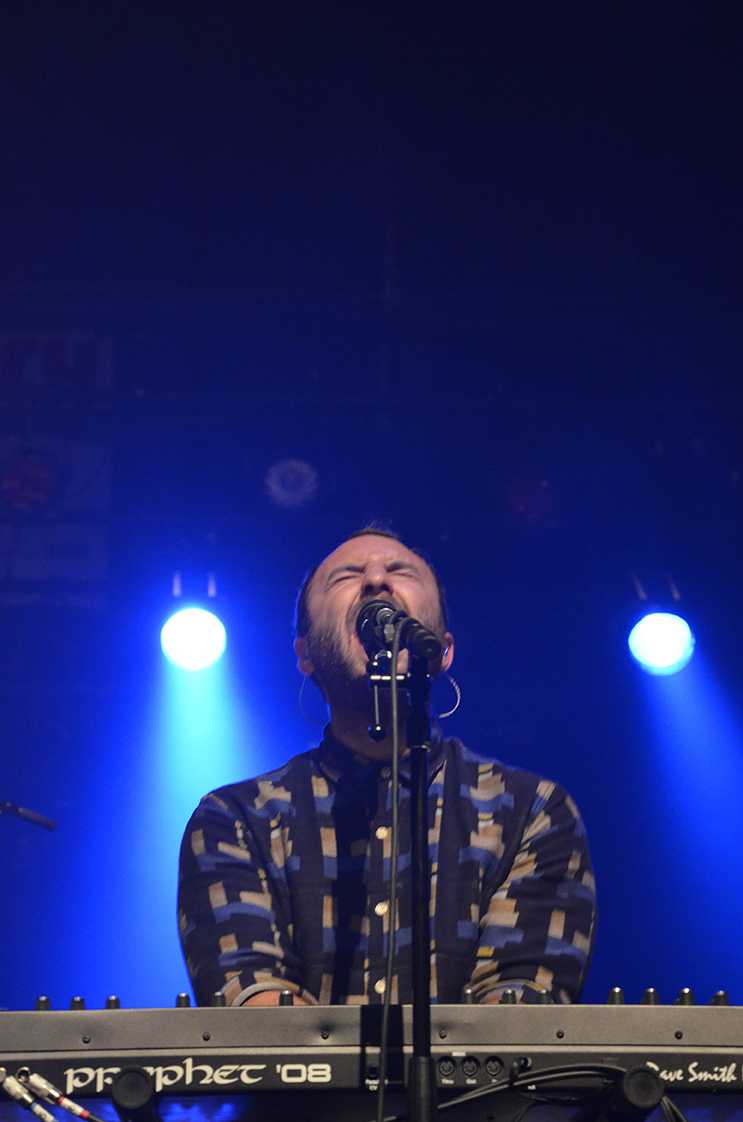 Several Appalachian State University students joined other North Carolinians who traveled across the state to attend the fourth annual Hopscotch Music Festival in Raleigh.
The three-day event featured 170 bands in 15 local venues. Patrons with wristbands could join the festival's events, starting with headliners at the main stage––Raleigh City Plaza––followed by a range of stage shows and bar gigs by bands performing in other venues.
The city of Raleigh offered ample space and accommodation for these large scale shows.
The festival, which Pitchfork magazine called "one of the 10 essential summer festivals in North America" in 2012, usually attracts more than 60,000 attendees, largely made up of college students.
Among the attendees were junior global studies major Allison Ganes and senior music performance major Seth Trump, who got their tickets through Ganes' mother's work.
"Even though it was free, I would definitely say it would be worth the money, if I had it," Trump said.
His favorite bands at the festival were Sleep, a heavy metal band who broke up in the late 1990s but reform for sporadic performances such as Hopscotch, and Pig Destroyer, a grindcore band.
Trump said his first experience with Hopscotch was a pleasant one, partially because of the full stage setups and laid back nature of the venues.
"It's a completely different experience than going to see a band in a venue," Trump said. "[A]t a festival, it's usually just a taste of the band, like a demo of what they're like live."
One of the driving forces behind the festival's success was those working behind the scenes—of which a few were also Appalachian students.
Junior music industry studies major Neal Shaw had the opportunity to watch all the main stage bands play for free in exchange for moving half-ton speakers and equipment, setting up the stage, blocking off the road and moving supplies off stage as a volunteer crew member.
"It's worth all the work to see the shows up close and sometimes meet the musicians," Shaw said. He has worked the main stage of the festival for the last three years and plans to continue. "The days are long, the equipment is heavy and there are a ton of blisters, but it's an incredibly fun and rewarding weekend."
Junior management major Hannah Parker worked the festival weekend at Deep South, a bar and music venue downtown.
"I got to met a lot of different artists and it's great to see that people are doing what they love and having fun with it." Parker said.
While she did not get the opportunity to see main stage bands, Parker said she got a special look into the local music scene during her 16-hour shifts.
"These are all really great people just trying to make it," Parker said.
The success of the festival left some Appalachian students searching for another music festival.
"Boone has a lot of potential for a music industry like this," Parker said. "I think this is an amazing thing that could be done on a smaller scale in Boone with enough community support."
Story: LOVEY COOPER, Senior A&E Reporter
Photo: BOWEN JONES, Intern Photographer