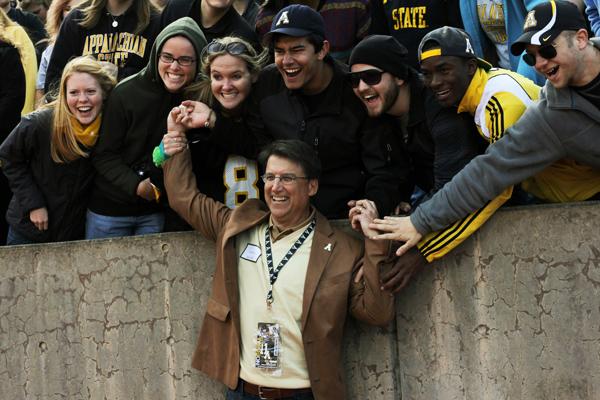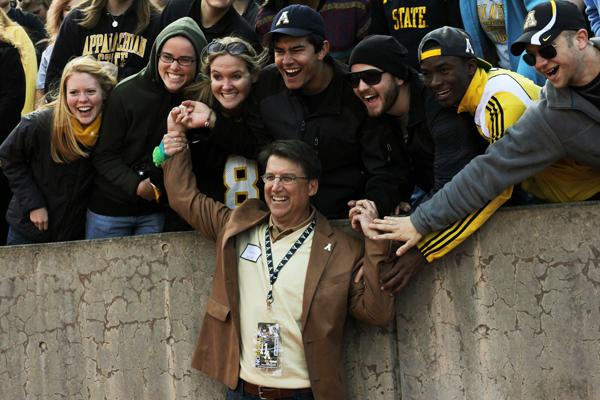 Republican gubernatorial candidate Pat McCrory visited tailgaters prior to the football game against Wofford Saturday at Duck Pond Field.
McCrory visited the College Republicans tent on the southeast end of Duck Pond Field. The former Charlotte mayor took photos with students and fans. The meet and greet lasted for about 20 minutes.
McCrory spoke about the importance of education.
This is a great campus," McCroy said. "It's an important part of the university system. It is an important part of our future for education. I want to make sure we do the right job in educating you in the right areas to get you a job.
Sarah Handy, sophomore business major, interned with then Mayor McCrory's office in Charlotte.
"I think it's a big deal for him to come here," Handy said. "It gives us notoriety."
McCrory was also on the sideline just prior to kick-off accompanied by Chancellor Kenneth Peacock.
Story: JOSHUA FARMER, Senior News Reporter
Photo: PAUL HECKERT, Senior Photographer