PCP: Art on the runway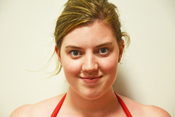 The following is a part of a Point / Counter-Point asking the question: is fashion art?
---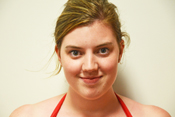 Earlier today, I flipped through a look book of Alexander McQueen's most memorable fashion designs.
The models featured clothing that looked nothing like the clothing I purchase for myself at retail stores. Instead, they were dressed in fantastical costumes and shod in stilettoes unlike anything I'd ever seen.
They were beautiful, and I admired the creativity of the artist who designed them. Because high fashion is art, just as much an art medium as oils and pastels and clay.
The people who create the clothing presented on runways are not mindless designers who follow the rules of former fashion trends. They implement new ideas and break molds, introducing beauty in unexpected ways.
These designers share their own interpretations of art and design, bringing their uniqueness to the clothing they create and exhibiting their own brand of self-expression – the same self-expression we display every day in our own clothing styles.
Isn't that what modern art is all about? Expressing one's creativity and personality?
This idea that high fashion is an art form is not a new one, and in fact is accepted in some of the highest arenas of modern art.
The Metropolitan Museum of Art in New York hosted an exhibition in 2011 featuring pieces from Alexander McQueen's collections, and MOCA in Los Angeles created one showcasing designs created by the fashion house Rodarte.
Yes, there are those who continue to view the works of these artists as nothing more than clothing designs, just because their medium is fabric.
Perhaps if they thought of high fashion as a designer instead embellishing the human sculpture rather than simply creating apparel, these individuals would concede the validity of my point.
Britton, a freshman journalism major from Kannapolis, is an opinion writer.