Chancellor Kenneth Peacock asked for the help of the Appalachian State University faculty and staff in defending the university's new mission statement during a Faculty Senate meeting Friday.
Peacock said he has been working with his staff to write Appalachian's new mission statement since the beginning of fall 2013. The statement was approved by the Board of Trustees in September 2013 and sent to Chapel Hill for review by the UNC Board of Governors.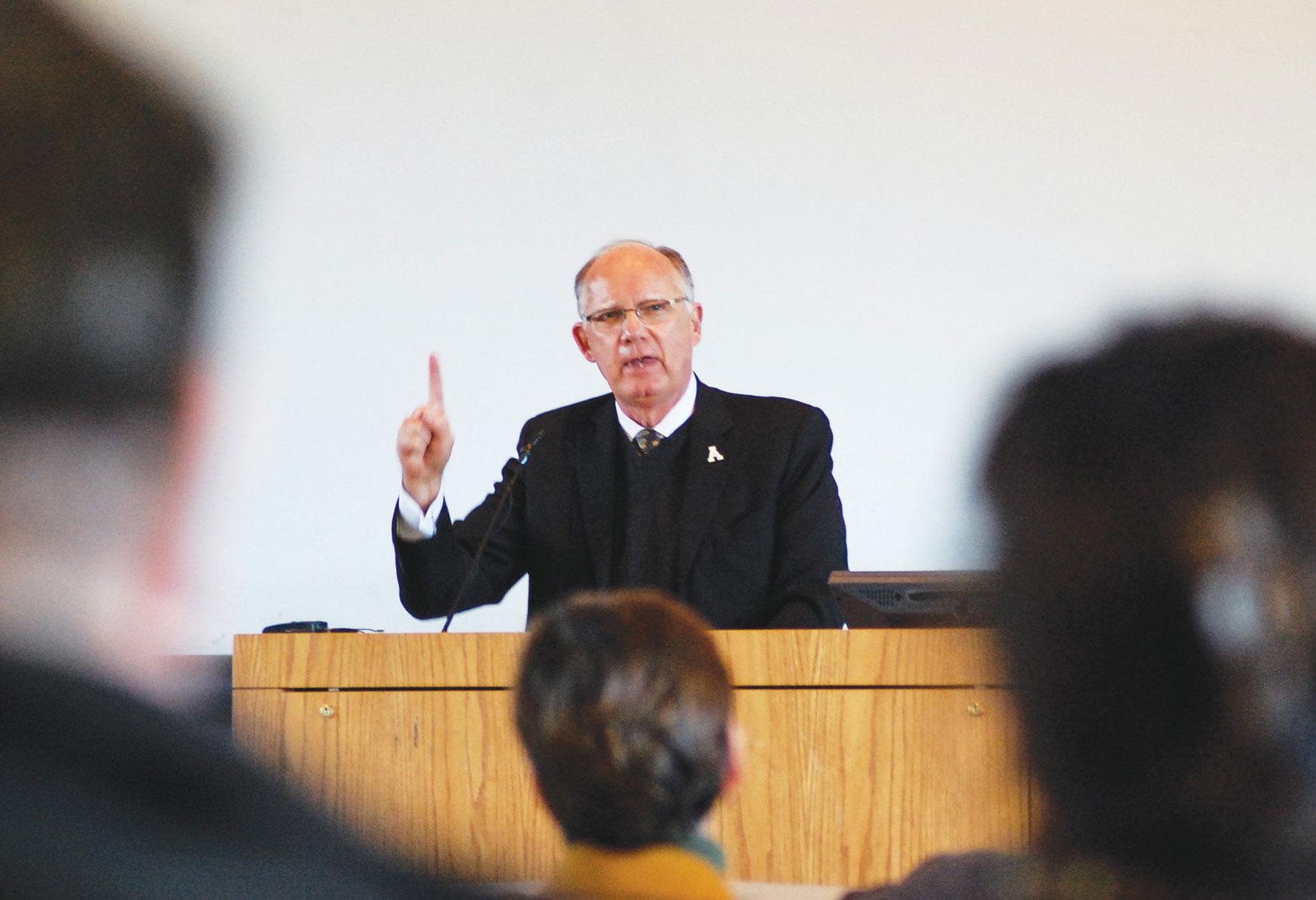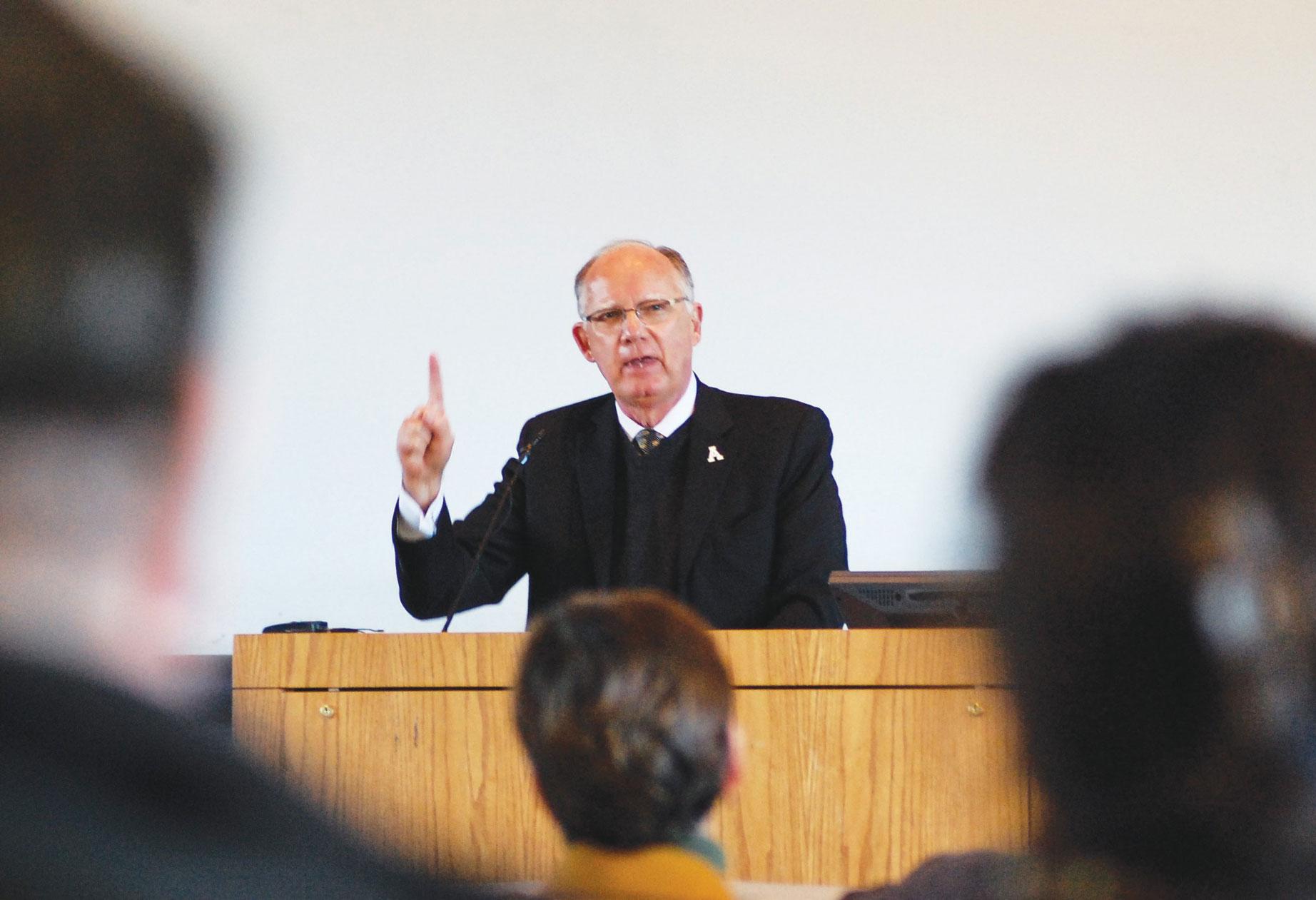 The UNC system President Tom Ross and Board of Governors made changes to the mission statement Nov. 25, with which Peacock said he does not agree.
The main sentence in question, as written by Peacock and approved by the trustees, said "academic learning occurs in a wide range of undergraduate, selected masters, intermediate and doctoral programs offered on campus, at off-campus sites and online."
After being revised by Ross, the words "doctoral programs" were changed to "the doctorate in Education," limiting the university to education as its sole doctoral program moving forward.
Peacock expressed his resistance to Ross's changes, but received the same revision a second time from Ross on Jan. 23.
Peacock said it has been a personal goal of his to expand Appalachian's selection of graduate degrees for a long time.
"I think this campus is ready for graduate education at the highest level," Peacock said.
Peacock said Ross and the Board of Governors have made it clear that the implications of the mission statement are not permanent ones, the mission statement is intended to be in place for five years.
The Board of Governors said if Appalachian comes forward with an additional doctoral program they would consider pushing it forward and revising the statement further down the line if the program was approved.
The deadline for Peacock's pending response is Feb. 7.
Peacock said he is also working with Gary Miller, chancellor of UNC Wilmington, whose mission statement was also revised by Ross.
Peacock said he is getting information out to the entire staff as soon as possible and plans to hold a Faculty Senate vote on what action should be taken moving forward.
The Board of Trustees is encouraging faculty members to be open about their opinions and offer their input. Input can be submitted online at strategicplanning.appstate.edu.
Story by Laney Ruckstuhl
Photo by Dana Clarke, Intern Photographer