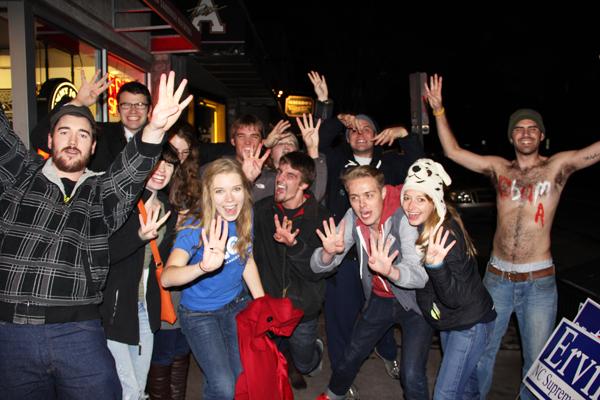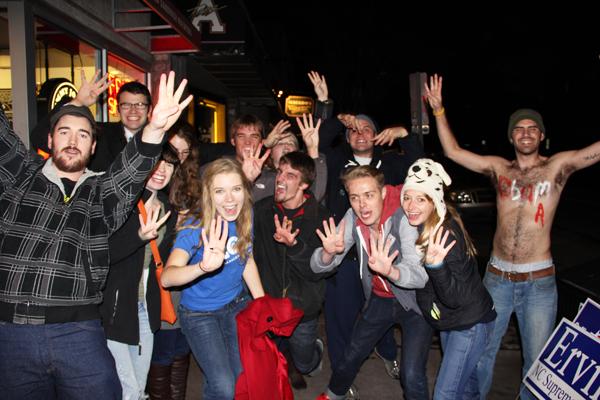 After a long campaign season focused on moving forward or taking America back, President Barack Obama was re-elected to a second term Tuesday night, beating Gov. Mitt Romney.
Obama won with 303 electoral votes compared to Romney's 206 electoral votes as of press time, according to The New York Times.
The results of Florida have not been called as of press time.
Obama also won in the popular vote with 60 million votes, while Romney trailed behind with 57 million votes, according to The New York Times.
"Tonight, in this election, you, the American people, reminded us that while our road has been hard, while our journey has been long, we have picked ourselves up, we have fought our way back, and we know in our hearts that for the United States of America, the best is yet to come," Obama said Tuesday night in his acceptance speech.
Prior to Obama's acceptance speech, Romney gave his concession speech.
"I so wish that I had been able to fulfill your hopes to lead the country in a different direction, but the nation chose another leader, and so Ann and I join with you to earnestly pray for him and for this great nation," Romney said in his speech.
College Democrats President Lia Poteet said she was "ecstatic and relieved" with the general election results.
Even though the majority of Watauga County and North Carolina supported Romney, Poteet said she was "pleased" with the overall election and "kind of expected" North Carolina to go red.
"But the margins were a lot closer than what the polls were telling us it would be," Poteet said. "I was definitely surprised about Watauga going red and I was disappointed we didn't get all the local candidates."
After all the national Senate seats were called, Poteet said it appears Democrats gained one seat in the Senate, rising from 53 seats to 54. Poteet thought Democrats would lose seats in the Senate.
"The thing is that I think a lot of people forget that just because the election is over, doesn't mean politics stops," Poteet said. "There are always policies, legislation, causes to advocate for."
College Republicans Vice Chair Wesley Gwinn said he was "definitely sad" about the general election results, but expected it. However, he was glad to see Watauga and North Carolina go red this election.
"Seeing as that was the area we had control over for the most part, it was definitely good to see our efforts pay off," Gwinn said.
The College Republicans also worked to cut the gap closer between Republicans and Democrats with the campus vote than in 2008, especially with early voters, Gwinn said.
"It's more of a testament of how well the College Republicans really did this semester," he said.
Despite the results, the College Republicans are hopeful for 2016.
"Both sides are gonna have all-star candidates running," said College Republicans member Giancarlo Lookma. "So you're gonna see Republicans and Democrats both have very strong candidates."
Story: CHELSEY FISHER, News Editor
Photo: MATT ABELE, Videographer