Rapid Reaction: App State 91, Lees-McRae 63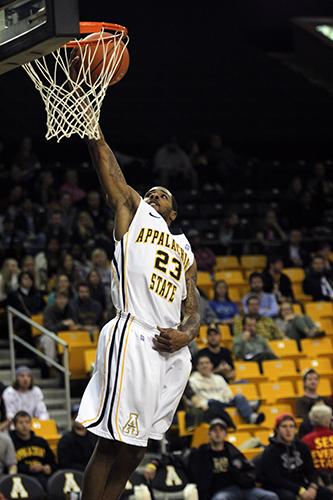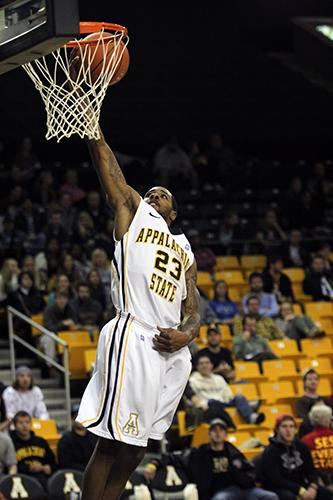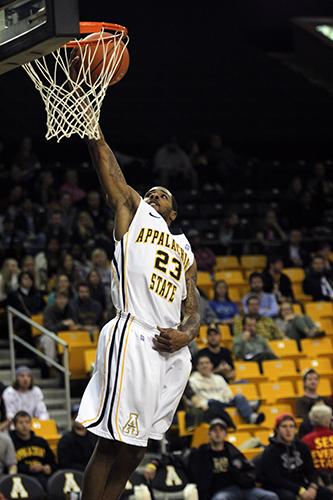 Rapid Reactions to the Appalachian State men's basketball team (1-3) defeating Lees-McRae (3-3) at the Holmes Convocation Center, 91-63.


The team's first win of the year
Although head coach Jason Capel was not happy with his team's shot selection at times, App State shot 52.7 percent from the field in a 91-63 win over Lees-McRae. Mike Neal finished the night with 21 points, six assists, two blocks and two steals.
A strong start
App State led 47-33 through the end of the first period. Despite being outrebounded 21-18 through the first 20 minutes, the Mountaineers dominated in just about every other statistical category.
Most notably, App State committed just two turnovers compared to Lees-McRae's 11.
Turnover margin
After turning the ball over just twice in the first half, App State finished with just seven giveaways on the night while forcing the Bobcats into 16.
Active hands within the passing lanes for the App State defense definitely contributed to the lopsided turnover differential.
Backcourt dominance
The Appalachian backcourt was simply too much for Lees-McRae.
Starters Neal and Tab Hamilton combined for 40 points, seven assists and five steals. Reserve guard Frank Eaves played well off the bench, chipping in 11 points and three assists.
The good
Just one game after scoring a measly 49 points against Cincinnati University, App State managed to put up 91 points on the scoreboard, which is a season-high for the team.
The backcourt of the Mountaineers is surging as Mike Neal and Tab Hamilton continue to improve.
The bad
App State has struggled at the free-throw line.
On the season, the team has shot just 58 percent from the line. Tonight the Mountaineers shot 6-12 for a marginal 50 percent.
What's next?
A short turnaround awaits the Mountaineers after a sound defeat of the Bobcats.
The team travels to Durham to take on North Carolina Central University. The Eagles currently sport a 2-1 record but travel to play N.C. State on Wednesday before hosting the Mountaineers.
Story: NICK JOYNER, Senior Sports Reporter
Photo: PAUL HECKERT, Senior Photographer