Return of starting point guard gives Appalachian a winning surge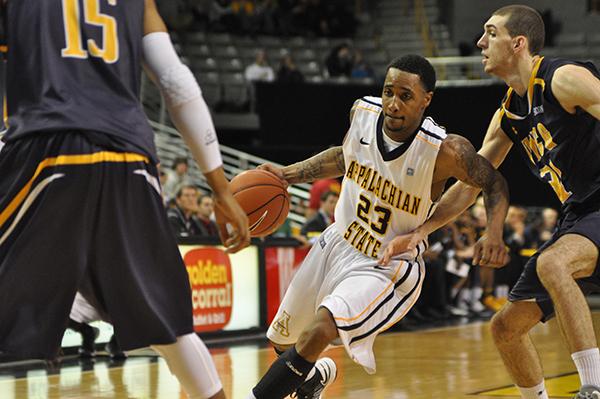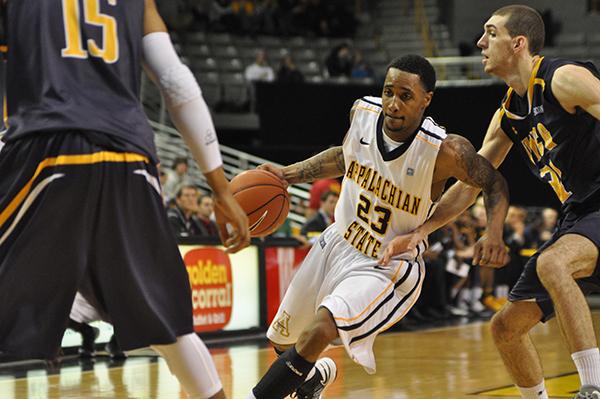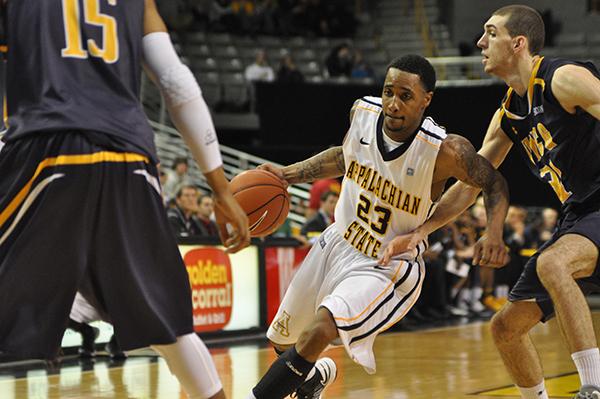 Appalachian State men's basketball team has won seven of their last nine games, largely due to the return of sophomore point guard Mike Neal.
Before Neal's return, the Mountaineers were on a seven-game losing streak. His first game back was against The University of Missouri at Kansas City Dec. 16 where he played 31 minutes, had four assists and scored four points to help the Mountaineers.
Neal said it's a dream come true that he was able to play again.
"It's like getting your dream taken away," Neal said. "Being able to get back on the team and help the guys win feels real good."
Neal was ruled academically ineligible and could not participate in the first eight games of the season. Neal was able to practice with the team, but when they traveled, he said he was in the gym working out or lifting, trying to get better and preparing for his return.
Freshman point guard Chris Burgess took over for Neal while he was ineligible. Since Neal returned to the starting rotation, he has averaged 10.1 points, four assists and three turnovers a game, according to goasu.com.
"Ever since I came back, everyone gets to play his natural position," Neal said. "Everyone gained confidence because they are playing where they normally play. It's a huge push."
Head coach Jason Capel said that Neal is a very talented player and brings many elements to the team.
"Mike gives us some experience when he plays," Capel said. "He brings confidence to the team and when he's playing his best, he's one of the top point guards in the league."
The Mountaineers were at the top of the Southern Conference standings before taking two losses this past weekend to Chattanooga and Samford.
The loss to Chattanooga was a close one that ended in overtime 91-88. Senior captain Nathan Healy had a double-double with 22 points and 10 rebounds, according to goasu.com.
Healy explained that the game of basketball is guard-dominated, and Neal should be at the top of the list when talking about talent level.
"Mike is the most talented player on the team," Healy said. "There is a range of things he can do. It's hard to put my hand on just one thing. He's great at getting people organized and is a great on-ball defender."
The team added depth to the roster with Neal's return and he said that he has the role of keeping the team organized and getting them back in the winning spirit after the losses this weekend.
"Last year, we would lose three games straight and just kept going down," Neal said. "This year, every guy wants to win as much as the other and everyone know their role. I'm like the quarterback of the team, showing guys where to go and encouraging them to keep up their top level of play."
The Mountaineers play back-to-back home games this week, starting with Georgia Southern on Thursday and a rivalry game against Davidson on Saturday. Tip off against Georgia Southern is scheduled for 7 p.m.
Story: JAMES ASHLEY, Sports Reporter
Photo: JUSTIN PERRY, Paul Heckert