REVIEW: 'What For?' delivers with new, psychedelic sound
A few months before releasing his newest album "What For?," recording artist and producer Chazwick Bundick, known by his stage name Toro y Moi, told Pitchfork Magazine the album would feature heavy contributions from Julian Lynch and Unknown Mortal Orchestra's guitar player, Ruban Nielson – two artists known for heavy indie and psychedelic projects.
Toro y Moi is known by most as one of the pioneering artists of the "chillwave" genre, which is associated with heavy use of reverb, sampling, effects processing and looping. Bundick and other similar artists like Washed Out and Neon Indian seemed to burst onto the scene at the same time after being discovered by young adults – some of which may or may not have been under the influence.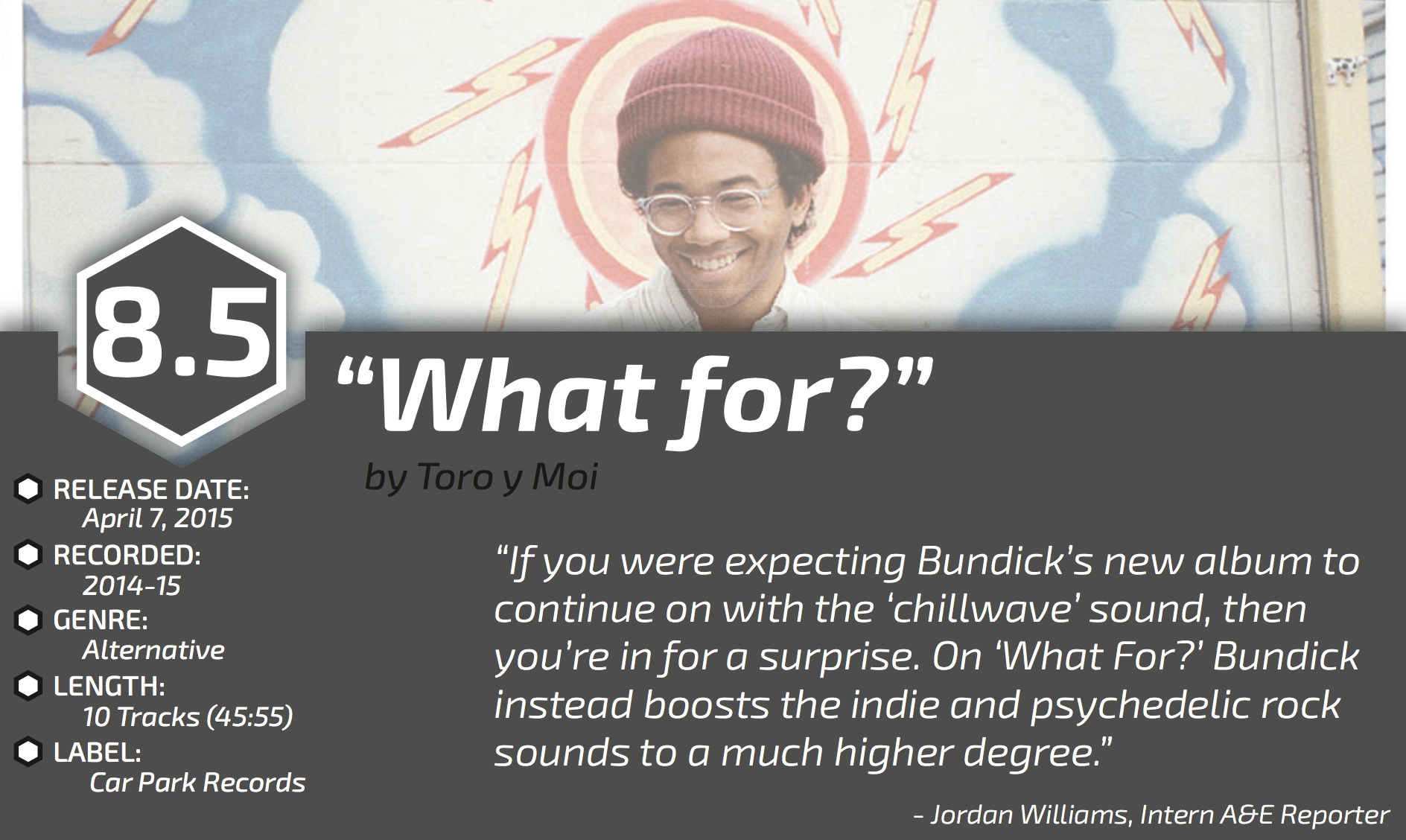 If you were expecting Bundick's new album to continue on with the "chillwave" sound, then you're in for a surprise. On "What For?" Bundick instead boosts the indie and psychedelic rock sounds to a much higher degree.
From listening to this album, it's easy to imagine Bundick sitting in a dark room for hours listening to early '70s psychedelic pop records, and then going directly into the studio. Many of the songs sound similar to psychedelic pop artists such as Pink Floyd, Tame Impala, Todd Rundgren, King Crimson and Ty Segall.
The first track, "What You Want," sets up the platform for the entire album. Starting with the sound of a motor engine, the listener expects a chill, laid-back track of his past projects, but is instead hit with fuzzed out, catchy electric guitar riffs, synth lines oozing with psychedelia, upbeat harmonies and Bundick's poppy vocals. This instantly lets listeners know that Bundick is capable of much more than the "chillwave" sound.
"Buffalo," the main single off the album, is brought to life with hypnotic keyboards that float gently over an indie dance beat. Bundick's vocals sound like a young Justin Timberlake, with falsetto notes heard softly in the background.
"The Flight" has a heavy resemblance to an Unknown Mortal Orchestra track and features the album's best guitar work. With vintage-sounding guitars and Bundick's hazy vocals, the track successfully makes the '70s psychedelic rock influences sound current again.
"Empty Nesters," a definite standout song on the album, is a solid dance track that will put any indie rock fan at ease. The song's synth line – which is almost directly lifted from a song from '70s rock band Styx – is undoubtedly catchy.
"Lilly" has Bundick showing off his rock sound at full volume. The song is filled with retro guitar chords reminiscent of Prince and trippy, reverb-enhanced vocals that soar in the chorus, similar to Tame Impala.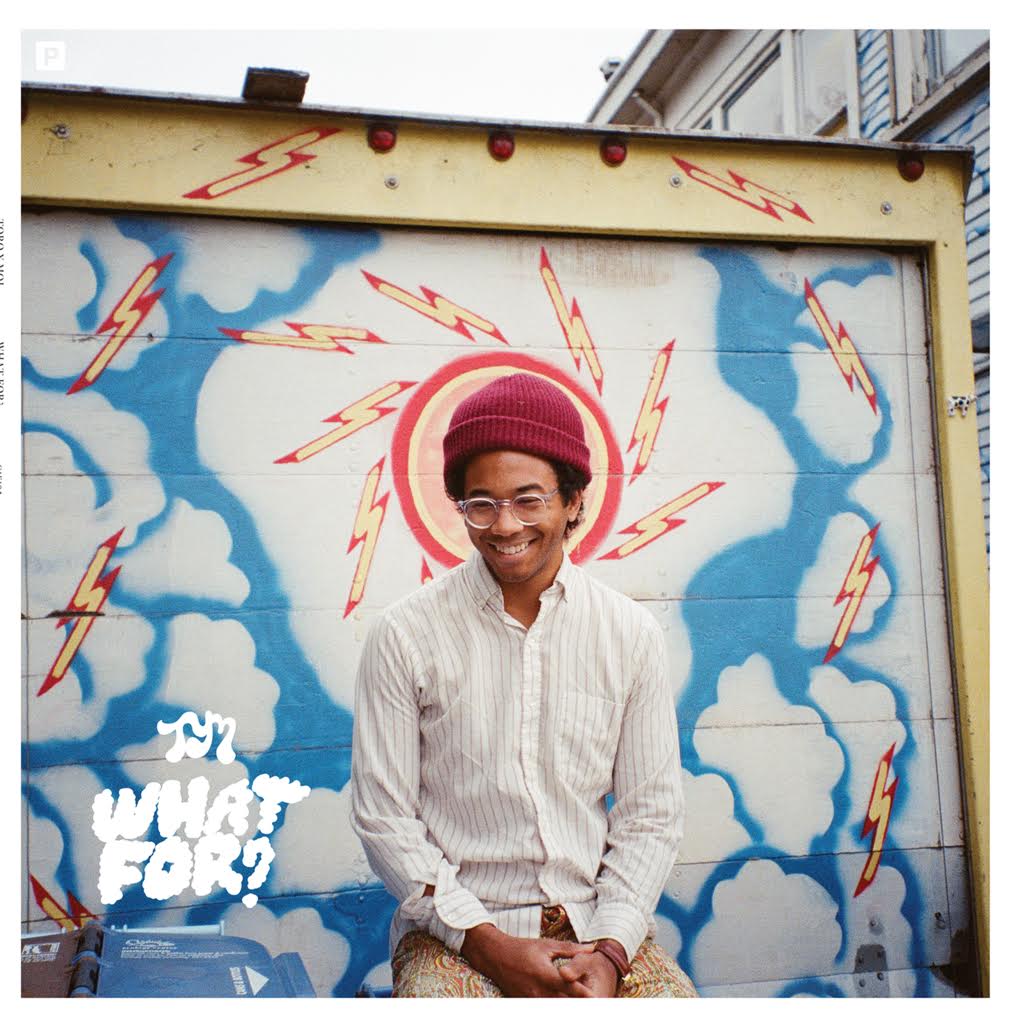 "Spell It Out" strikes similarities to an Earth Wind & Fire song and sounds all over the place. It may have a catchy guitar riff, but Bundick singing, "Do you understand what must be done?/Don't make it into something that it's not" intensely through weird reverb throws off enjoyment. Even though this track may fall flat, it is saved by its awesome production.
The closer of the album, "Yeah Right," is a slow psychedelic jammer that fuses all of the sounds and influences of the album together on one song. It's trippy, interesting and almost futuristic.
Overall, if you're looking for an album that is lyrically satisfying and diverse, this might not be the album for you. However, if you're looking for a fun, indie-psychedelic sounding record to listen to while taking a long drive, then you've found what you're
looking for.
Story: Jordan Williams, Intern A&E Reporter
Infographic: Malik Rahili, Visual Managing Editor