Soccer player finds his niche from across the pond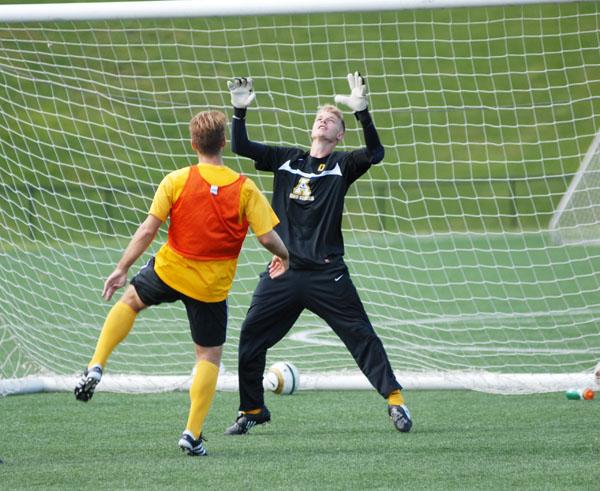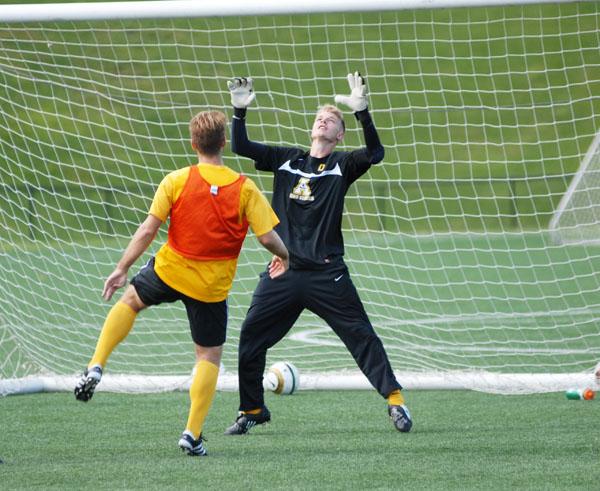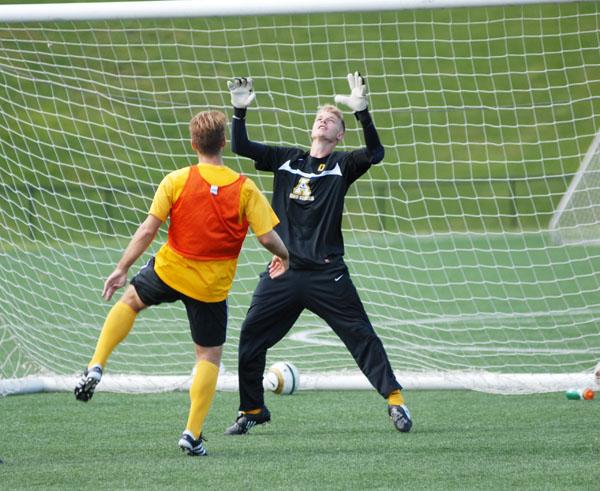 Danny Free still remembers what it felt like not to be offered a contract by a professional soccer team in England.
"I always thought I was going to stay in England — stay in my hometown," Free, ASU's men's soccer goalkeeper, said.
Free is a former youth club soccer player for Barnsley FC. He started playing goalkeeper for the club when he was 16-years-old. But two years later, his dreams of being a professional soccer player almost died when he was not offered a contract. Fortunately, he had a backup plan.
"I talked to a few people and told them I was interested in coming out here to the United States," Free said. "They pointed me in the direction of a few coaches out here, and App State got in contact with me. I came and visited Boone, loved Boone and decided to come out here. It was kind of a whirlwind decision."
And so, he traveled over 4,000 miles from Doncaster, England to Appalachian State University in hopes of keeping the opportunity of being a professional soccer player alive.
Free said Appalachian State provided him the best opportunity to play against top competition.
"Honestly, back home I would be in a full-time job," Free said. "I did not have any aspirations to go to a university in England and I probably would not have been playing a very good standard of soccer. I am literally playing a standard of soccer now where it's like playing at a pro-level. We play every day, practice everyday, and we play against the best teams in the country."
Arguably, Free is one of the most important players on Appalachian State's soccer team.
"He is a leader for our team," Head Coach Matt Nelson said. "When you have a goalkeeper, you need someone that has a fearlessness about them because goalkeepers are under a lot of pressure. Big guys are barreling down on them and they have to be strong enough and big enough to be able to stand in and take a hit and I think Danny has that."
As a goalkeeper, Free knows that building a rapport with his teammates is important. The Mountaineers are 4-4-1 behind a stellar defense, anchored by Free. Only three balls have found the net against ASU this season. Free has recorded shutouts in four of Appalachian's games.
"I am the last form of defense and I can see the whole game as a goalkeeper," Free said. "It is kind of my job to communicate with the defenders in front of me. We have got a great set of lads in the defense who I talk to, and I just have to be as loud as I can and as informative as I can."
Story: CHASE ERICKSON, Intern Sports Reporter
Photo: CONOR MCCLURE, Intern Videographer