Senior Allie Cashion breaks softball doubles record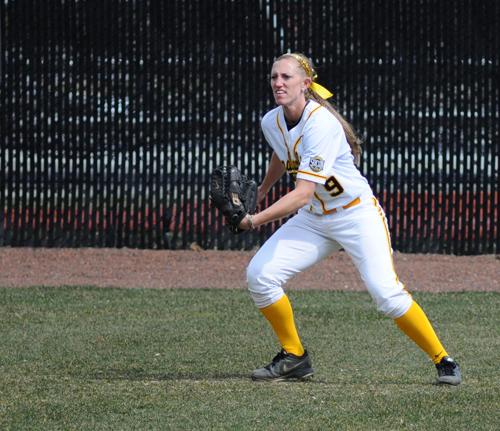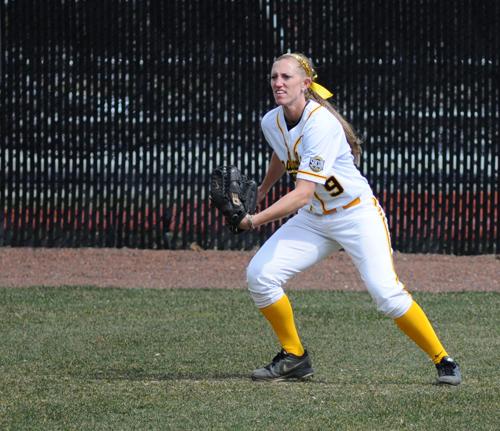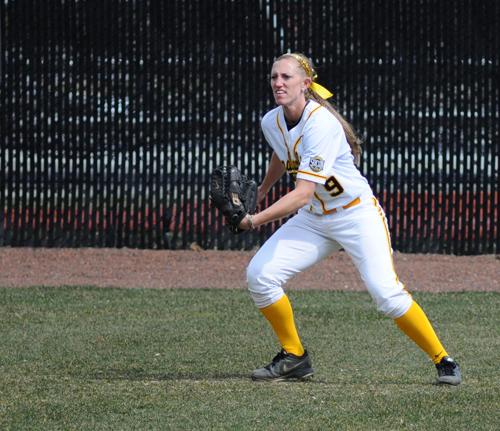 The 5-foot-8-inch outfielder sauntered to the plate during the bottom of the fourth and braced her arms to swing the bat.
After two disappointing turns at the plate, Allie Cashion reared back, ready to finally get on base.
This next pitch would be record-breaking for Cashion.
Saturday afternoon, at the Sywassink/Lloyd Family Stadium, senior outfielder Cashion broke the Appalachian State softball career-doubles record.
This was Cashion's 44th double, beating the previous record holder Lindsay Glover (2004-07), who had 43.
Cashion remains humble and said she focuses on what can better her team, not on the fact that she is now the university's record leader in doubles.
"I wasn't thinking about it, because you go out there doing what you need to do for your team, and if it happens it happens," Cashion said.
In fact, Cashion wasn't even aware that she was close to surpassing Glover in doubles when the team faced South Carolina and she tied the record.
"I go out there with the same mentality every day," Cashion said. "Honestly, when I was in the game earlier this week, tying the record, I had no idea."
She said that once the moment of realization sank in, it felt good.
"When I first did it, I didn't even realize… because, again, I don't really think about it," Cashion said. "When they did announce it, I was like 'cool, my one good hit today was a record breaking one.'"
As one of two seniors on the team, it was important to Cashion that this season she set goals that would help her team make it far in the Southern Conference.
"Allie is very much a team player," head coach Shae Wesley said. "All the goals she has talked about have been team-oriented. Focus is very much on the team and the team's success."
The team won both games in the double-header against Elon on Saturday and won the last game to sweep Sunday.
The team is now a perfect 9-0 at home this season.
As one of the team's captains, Cashion likes to steer the focus away from herself and onto her teammates.
"What I told the team in the huddle at the end is that I saw great things from everyone today," Cashion said. "That's what you need to do to have great team wins and to excel in this conference."
App State currently sits at the top of the SoCon with a 12-3 conference record.
Both Cashion and her team feel that improving as a whole is all that matters when they play.
"We are very young and our goal this season has been to get out there and play and get better every single game, and we continue to do that," Wesley said.
The Mountaineers return to action Tuesday as the team attempts to remain perfect at home against the Winthrop Eagles. The ballgame is scheduled to start at 4 p.m.
Story: KAITLYN THRUSTON, Senior Sports Reporter
Photo Courtesy: MEGAN STAGE