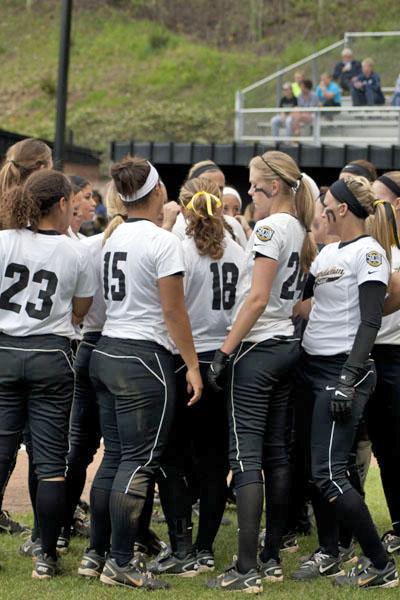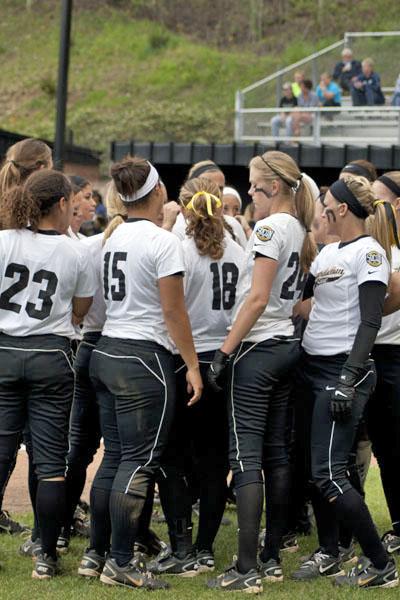 When softball's Megan Rembielak finishes her senior season, it will end one of the most successful softball careers in Appalachian history.
Through her four years starting for the team, Rembielak has amassed plenty of runs and hit for a high batting average, finishing in the top three of each category in Appalachian State's history.
But some things can't be explained by a stat sheet.
"Megan Rembielak has been a fixture in the lineup here at ASU since before I was here," head coach Shae Wesley said. "She is a four-year starter, which says a lot in and of itself."
For Coach Wesley, it was Rembielak's leadership quality that stood out most this year.
"This year, we had a young squad – especially this weekend, when we had four freshmen in the infield," Coach Wesley said. "She is the coach on the field. She talks to everyone, keeps everyone aware of the situation and keeps everyone on game."
Though she makes it look easy, Rembielak holds herself to a high standard.
"I feel like it is a very important position and I have a lot of young people around me," Rembielak said. "So I just feel that it's important to be able to speak and lead at the same time."
Though Rembielak exhibits qualities of leadership, she has not always been that way.
"I used to just go out and do it instead of being a vocal leader," she said. "But since we have had a lot of freshmen this year, I have noticed myself being more of a vocal leader, which surprised me."
Though Rembielak is looking to finish the season strong, Coach Wesley is not looking forward to replacing her on the field.
"To replace a four-year starter is always hard to do…those are big shoes to fill," Coach Wesley said.
Rembielak, who went out winning senior day, said she already knows what her next step will be.
"I'm going to Detriot," she said. I'll be an intern in the summer and hopefully that leads to a job afterward," she said.
Rembielak is hitting .368 this year, with 23 runs scored and 13 stolen bases. She'll lead the Mountaineers into the SoCon tournament beginning May 9.
Story: ETHAN JOYCE, Intern Sports Reporter
Photo: COURTNEY ROSKOS, Photographer