It's barely halfway through the month, but "Movember" is in full swing in Boone as Speakeasy Tattoo Company held its sixth annual "Beard & Moustache Party" Wednesday night from 8 p.m. to midnight.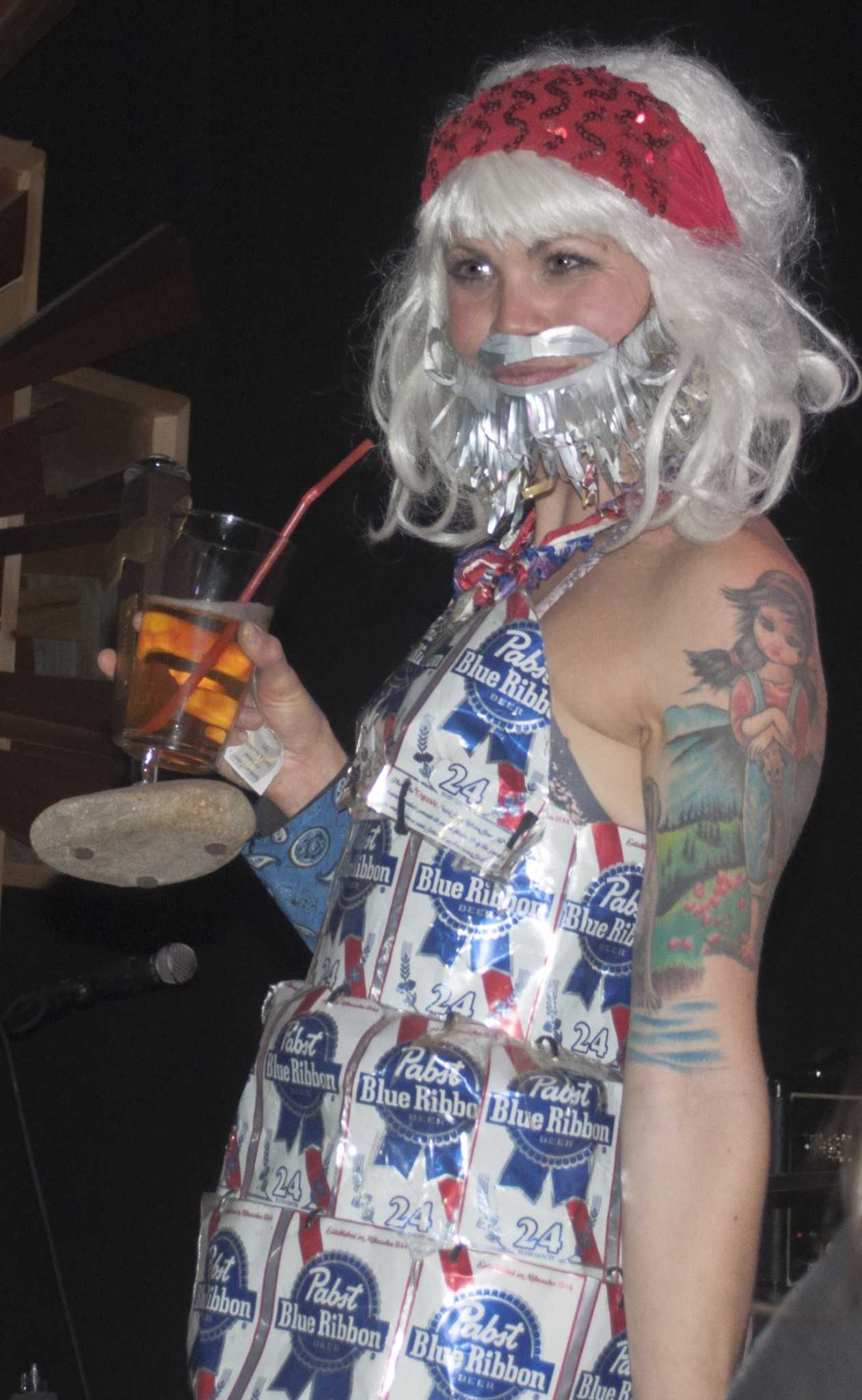 Due to a news ordinance issue last year and less-than-ideal weather conditions for an outdoor venue like Speakeasy, this year's event was held at Boone Saloon.
"The party got too big for the shop, which pushed us outdoors," Speakeasy manager Nicole Kinnamon said. "That's when we surpassed the noise ordinance [last year.]"
Half competition and half celebration of Boone culture, the "Beard & Moustache Party" showcased some of the best facial hair – and faux facial hair – that Boone has to offer. Local 90s punk band The Karloffs played for the crowd and the event's $7 cover charge included entry to the show, one raffle ticket and a free Pabst Blue Ribbon beer.
PBR was one of the biggest sponsors for this year's event, with most of the merchandise given to raffle winners coming from the beer brand's reps.
Participants could enter their facial hair into any of the five categories for a chance at winning a Fall Creek Woods handcrafted first place trophy or a handmade wood-burned second place trophy made by Kinnamon. A Tsuga brand grooming kit was given to all winners.
The categories were Wiley Beard, for those with unkempt beards; Gentlemen's Beard, for those more groomed; Fancy Moustaches, Barely There Moustaches, for "those who try," according to the event's Facebook page; and Faux Facial Hair, "for the ladies."
Greg Kinnamon, the owner of Speakeasy Tattoo Company said the Gentlemen's Beard category was the one to go for.
"It's bragging rights forever, or at least until next year," Greg said to the crowd Wednesday before announcing Daniel Shope as this year's winner of the Gentlemen's Beard category.
The competitions began around 10 p.m. Partygoers who were interested in having their facial hair judged lined up in front of a panel of judges, which included some Speakeasy staff members as well as Ashley and JP Pardy from the skate and snow shop Recess, located on Highway 105. Recess was another one of the event's many sponsors.
"We know there are more competitive beard and mustache parties out there but we want it to be a fun relaxed event where people can enjoy themselves," Nicole said. "Anyone who tries is a favorite of mine."
Women entering the Faux Facial Hair category got creative with their challenge this year.
24-year-old Kappa Hobbs came to the event in a dress she made herself, entirely out of 24-ounce PBR cans.
"I made this for my 24th birthday. I'm all about recycling," Hobbs said.
Hobbs added that her silver beard and red moustache – which were also made out of PBR cans – were made specifically for this event. "It was a long process of drinking all the beers."
In addition to the competitions, the shop and their sponsors gave out more than 50 different raffle prizes Wednesday.
"We at the tattoo shop give away $1000 in tattoo gift certificates alone," Nicole said. "We try to make it about our clients who support us year after year."
Story: Emma Speckman, Intern A&E Reporter