Student improv group plans for big laughs at spring show
NouN, Appalachian State University's only improv comedy group, will bring its spontaneous sense of humor to the Legends stage Wednesday for their annual spring show.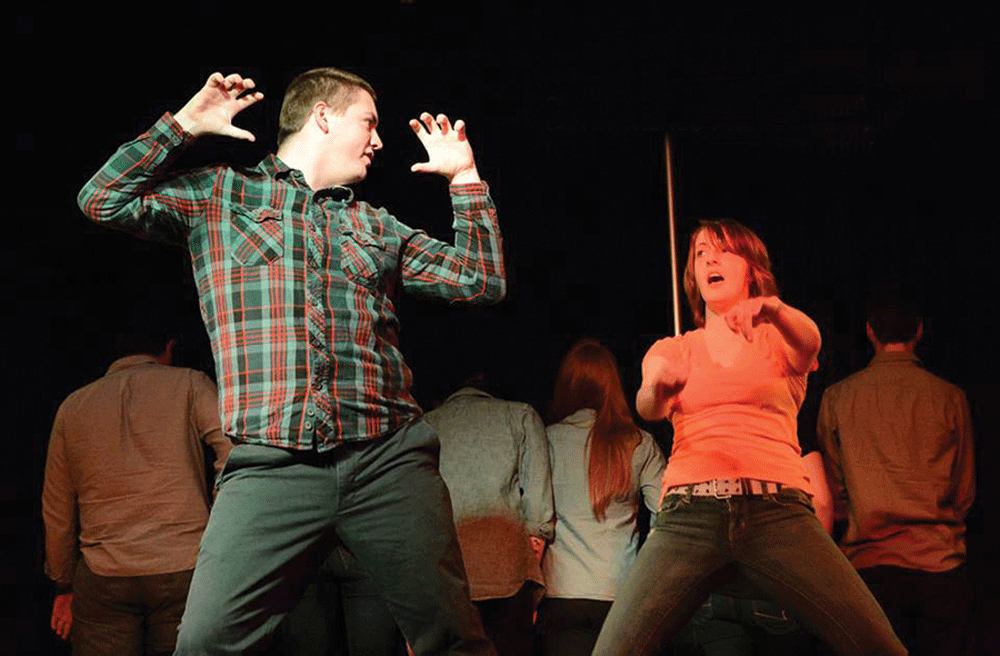 Improv comedy is made up entirely on the spot.
"Improv comedy is based completely on suggestions from the audience," said Brennan Mullin, sophomore public relations major and NouN member. "We take these suggestions and turn them into hopefully funny scenes, characters and situations."
Audience participation plays a significant role in NouN's set, as sketches rely on the audience's suggestions and encouragement.
"I always go to the NouN shows because I love improv," Maggie Sherwood, sophomore public relations major, said. "Every show is different and equally funny."
This will be NouN's first performance since their showcase at Dirty South Improv, an annual improv comedy gathering in Chapel Hill in February.
"Performing in front of other improvisers is always nerve-wracking because they will know for sure if we are messing up," said Grayson Reith, sophomore theatre education major and NouN member. "Because NouN is Boone's only outlet for comedy, being around other comedians, specifically improvisers, is a real learning experience.
Reith said the group is lucky to have the opportunity to perform in such a big, public venue year to year.
"A show in a large performance space like Legends is a blessing because it has all of the elements to make a good improv show, and it lets more people be exposed to the art form that we have grown to love," Reith said.
Tickets are $3 for both students and the public, and can be bought in advance or at the door, which opens at 8 p.m.
"People should come out on Wednesday because it's the only chance to see comedy here in Boone this semester," Mullin said. "We're it, and you can't Netflix us."
Story by Casey Suglia, Intern A&E Reporter
Photo By: Olivia Wilkes, Senior Photographer