Technology Services upgrades in Belk Library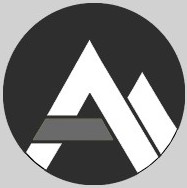 Belk Library is opening a new Technology Services Desk  on Monday where students can check out a wide array of technology equipment in one place.
Currently, students can check out technology equipment at the main circulation desk. The new desk will combine check-out with the old Digital Media Studio, as well.
The new desk is tentatively set to be open weekdays from 7 a.m. to 11:30 p.m. and will be located on the lower level of Belk Library.
Jason Stamper, Circulation Services manager, said the best thing about the new desk will be the convenience it provides students.
"All the technology equipment will be consolidated, making it easier for students to find what they're looking for," Stamper said.
Students can currently check out cameras, microphones and other digital media devices in the studio, as well as iPads, laptops and other technology from Circulation Services.
"After everything is established, we will figure out what's being added additionally," librarian Scott Rice said.
Rice said new technology will be introduced once the desk is up and running, including a Green Screen, a 3D printer and e-readers, such as Kindles.
"The main focus is that whenever [students] check out any equipment they need help with or have technical issues, they can get it fixed right away," Technology Support technician Katherine Alford said.
Alford said the workers at the new Technology Services Desk will be more equipped to deal with technical issues, whereas not all circulation desk employees are trained in this aspect.
"Help with be readily available," Alford said.
Story: Laney Ruckstuhl, Intern News Reporter