Two students chosen for research fellowships
Two Appalachian State University students have been chosen to participate in a summer fellowship at the National Institute of Standards and Technology laboratories in Boulder, Colo.
The two physics and astronomy majors, senior Matthew Childers and junior Nikolai Hesterberg, are two of only 22 applicants chosen nationwide. The program, Summer Undergraduate Research Fellowships, received more than 120 applications.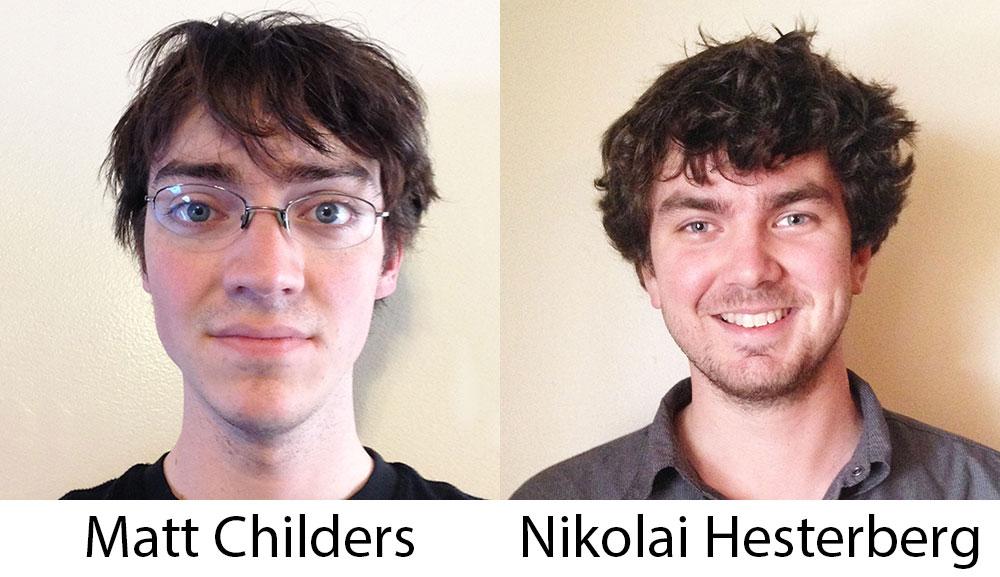 Both Childers and Hesterberg had to submit a resume, letters of recommendation, a personal cover letter and statement to the NIST for review.
Hesterberg will be testing the fundamental aspects of physics with scientists, while Childers will be evaluating the safety of  laser pointers.
"The project I will be working on involves measuring and analyzing variations in power output from commercial lasers and I hope to utilize this opportunity to build my work ethic in the lab and gain experience with data analysis," Childers said.
Childers said his motivation for applying was to get experience in a professional setting.
"I applied for the fellowship in order to get some great hands-on experience working with a government lab," he said. "I thought it would be a great way to supplement my current education with more hands-on experience doing research in a professional laboratory setting."
Hesterberg, who previously completed a fellowship with NIST last summer, said he enjoys conducting research and looks forward to his next fellowship opportunity.
"Last summer, I enjoyed a fellowship with NIST in Washington, D.C., and I was interested in working with NIST again," he said. "The Boulder fellowship offers a great project working with atomic clocks."
Hesterberg also added that he is excited to work in Boulder, Colo., because it is home to some of the best mountain biking trails in the world.
Tonya Coffey, associate professor in the Department of Physics and Astronomy, was in charge of submitted applications to the NIST. Coffey believes the experience Hesterberg and Childers will gain from their fellowships will offer a great opportunity.
"They get a chance to work on cutting-edge research at a national lab that is dedicated to scientific research," she said. "That is a great experience for anybody that wants to go to graduate school and go on to be a professional researcher."
Both students credited their professors in the Department of Physics and Astronomy for helping them reach the level of success they are at today.
"Dr. Brad Conrad in the physics department has written me countless recommendations and has been a great mentor throughout my academic career," Hesterberg said. "I wouldn't be here with out his guidance."
Childers said his professors have been supportive during his undergraduate career.
"I feel incredibly fortunate to have been chosen to participate in the fellowship," Childers said.
"It will be an amazing experience, and I am highly looking forward to working with the faculty from the National Institute of Standards in Boulder this summer."
Story: Nicole Caporaso, News Reporter
Photos courtesy Nikolai Hesterberg and Matt Childers