VoiceMale performs in benefit a cappella competition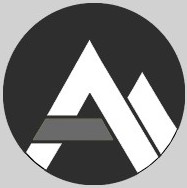 Appalachian State University's VoiceMale won a special benefit a capella competition called Corrie's Riff Off at High Point University last weekend.
The event was held to benefit a Mountaineer named Corrie Haynes.
Haynes was enrolled to become a freshman at Appalachian at the beginning of this school year, but her health took a negative turn when she was diagnosed with severe ulcerative colitis on move-in day this past fall.
Ulcerative colitis is a disease that affects the colon and can be debilitating as well as sometimes lead to further complications, according to Mayo Clinic.
Haynes went to the hospital for a procedure that typically keeps patients in the hospital for around five days, but she has encountered many complications, said Travis Gable, a member of VoiceMale.
"Just about everything that could go wrong, went wrong and she was in the hospital for a long time," said Aaron Norris, another member of VoiceMale. "Some High Point students, where her sister goes, decided to host a benefit concert to help the family raise money to pay the hospital bills."
VoiceMale, an all-male a capella group formed in 2011 at Appalachian, performed with groups from High Point University and UNC Chapel Hill to a sold-out crowd, Gable said.
More than $5,700 was raised for the Haynes family as a result of the event.
"VoiceMale was so energetic and friendly, they immediately stole the show with their talent," Haynes said. "I cannot thank them enough for all their support, and I am excited to see them perform again."
The winning group was awarded with workshop time with The Vocal Company, an organization that works to better a cappella groups.
"What was important was raising money for Corrie's family," Gable said.
Story: Nicole Caporaso, News Reporter