In Pembroke, North Carolina, a group of Native Americans known as the People of the Dark Water gather together for a pow-wow. It is tradition, dating back to the beginnings of the tribe. According to the Lumbee Tribe of North Carolina, although some Native Americans diverged into other surrounding counties, the sense of community remains strong.
The Lumbee tribe became recognized by North Carolina in 1885, however they are not recognized by the federal government and therefore do not receive aid from the U.S. Bureau of Indian Affairs, according to the Lumbee Tribe of North Carolina. The Lumbee language is a combination of Algonquian, Iroquian and Siouan language families, and education of ancestry is at the heart of the Lumbee school system. 
Like many tribal entities, the Lumbee tribe has its own political structure, differing from the democratic republic in the U.S. government. 
"Since the culture is embedded in the politics, it gives a lot more grace and it shows our humility because we're willing to make allies, learn and branch out," Cierra Bell, a sophomore literature and cultures languages major and a member of the Lumbee tribe said.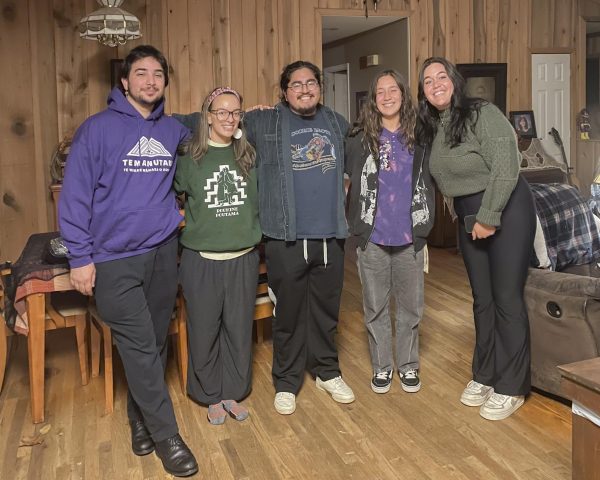 As president of the Student American Indian Movement, Bell said as she becomes more involved in the SAIM and its events, she has gotten the chance to not only interact with other Lumbee students, but also with people from other Native American tribes. 
She has also connected with Allen Bryant, the advisor of the club, and feels working with him has helped broaden the Native American community at App State while providing a greater presence of faculty, staff and students at club events. 
"When I first came to App State, they told me that there wasn't really a Native group up here, which was very difficult for me because I thought Lumbee Indians were everywhere, but most Lumbee Indians stay in our hometown," Bell said. "Since the Lumbee Indians are from Pembroke, they tend to instead just go to UNC Pembroke or choose not to go to college at all, due to motivation and financial help in general."
The SAIM club held an event last year where the Lumbee flag was hung in Plemmons Student Union. During the ceremony, members of the Lumbee tribe visited App State to meet Chancellor Sheri Everts and interacted with other students.
"We want people to know that we're still here and people still see us, not just as a club, but as a movement," Bell said. 
Lumbee culture centers around community and helping each other find a "central fire," according to the Lumbee Tribe of North Carolina.
"The Lumbee tribe organization is not 'one man for himself,' and that's a main difference. If you see someone in need it's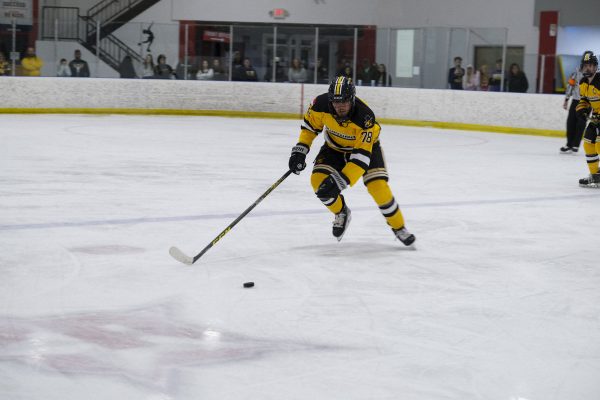 automatic to help them," Bell said.
Freshman criminal justice major Ethan Locklear is also a member of the Lumbee tribe, and he found his community in App State's hockey team.
"With this team, compared to other teams I've been on, every single member is super accepting of my Native American identity and I am super grateful for it," Locklear said. "I enjoy every moment I can get with these boys, whether it is on or off the ice. Coming into college as a freshman is always a terrifying feeling, but being a member of the ice hockey team has helped me find a group of guys that make the transfer into college life seamless." 
Locklear said he found comfort in the traditions of the Lumbee tribe and wears a bracelet with the tribal colors with a turtle charm in the center to feel more connected to his roots.
The colors of his bracelet, red, yellow, black and white, represent birth, growth, maturity and death respectively. The turtle charm represents resilience. 
For Locklear, Lumbee Homecoming is a favorite tradition. Hundreds of small businesses line up in downtown Pembroke to sell food and goods. The day ends with a fireworks show.
Locklear's father and stepmother have their own business, N8tive Life, that sells soaps, candles and T-shirts. 
"To see all the little businesses intertwine with the more well-known brands is very cool to see, and some of the food they have to buy there is some of the best food you'll come across in the South," Locklear said.
Bell said the Lumbee pow-wows stand out to her since the pow-wows are inclusive of everyone, not just Lumbee tribe members.
"A lot of people feel like they can't go to a pow-wow, but for me, I would happily take someone to a pow-wow if they wanted to see what it was like," Bell said.
Bell said maintaining her identity while away from home is about embracing her identity and being open to questions. She said people often approach her and ask about her identity, to which she replies with an open attitude. 
"Nowadays, the Native Peoples make up a super small and underrepresented percentage of the American population, so being a member of a tribe with minuscule representation is super important to me, and it pushes me to make a name for the tribe," Locklear said. "I love being who I am and to be able to pass on the Locklear name like my father has is super important to me."