Appalachian State University welcomes Delta Sigma Phi Greek colony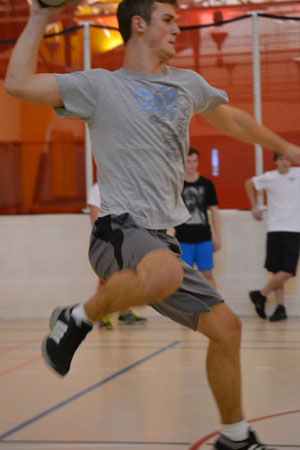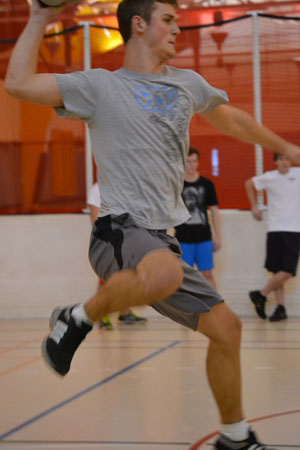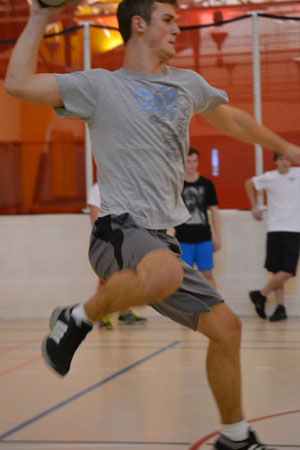 Fraternity Delta Sigma Phi came to Appalachian State University last semester, gaining 35 members in its first campus recruitment.
"This is the first time we've had the chance to participate in rush," said Kirby Oscar, a junior international and comparative politics major and vice president of recruitment and founding father for Delta Sigma Phi. "It's been a blast, it's really exciting."
Dustin Parlier, a freshman CIS major and brother of Delta Sigma Phi, said, "The focus is to reach out to the community and change the perception of what a fraternity is and what it should be. We believe in making a more positive experience as a fraternity and something that men should be proud to be in."
Aaron Hunter, a freshman business management major, said he is rushing Delta Sigma Phi because it is a gentlemen's group, a group that's goal is to build better men, but not through hazing or partying.
"App is getting bigger and expanding, so we want Delta Sigma Phi to expand," said Tommy Wrenn, junior public administration major and vice president of Delta Sigma Phi.
Wrenn said the fraternity plans on having an etiquette class, interview preparation class, to have everyone CPR certified and to get on a regular blood donation schedule.
"We want to have our guys have as many experiences as possible," Wrenn said.
Delta Sigma Phi's national philanthropy is the American Red Cross. They are currently working with the Watauga Humane Society, as well as Seeds of Change, an agricultural organization.
The goal of Delta Sigma Phi is to work outside of campus in general, to get involved not only on campus, but also in the community, Oscar said. Delta Sigma Phi is all about getting involved, to provide service, and to build the brothers into better people.
Delta Sigma Phi will participate in the Polar Plunge in February, which raises money for the Special Olympics, and in the Dance Marathon, which raises money for the larger Watauga area.
There are 120 chapters of Delta Sigma Phi around the nation and six colonies were started last semester. The fraternity at Appalachian is still a colony, but hopes to charter by the end of this semester, becoming an official chapter of Delta Sigma Phi, Wrenn said.
Story: LOGAN HUFF, Intern News Reporter