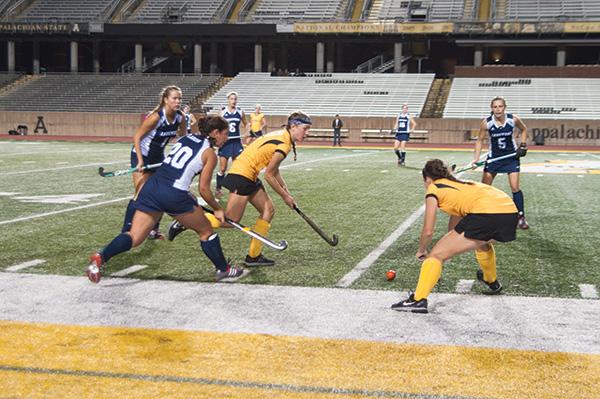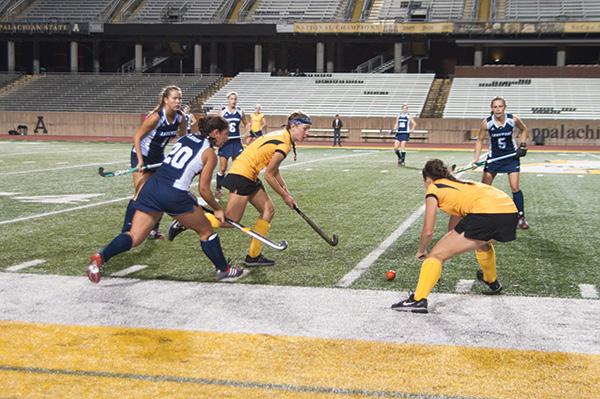 Appalachian State University Department of Athletics is building a field hockey stadium at the State Farm fields, said Troy Heustess, associate athletic director of facilities.
The construction for the field began approximately a month ago. The completion of the field will be based on weather circumstances, but Heustess said he hopes it will be ready for spring practice, which typically starts in a month.
Field hockey head coach Brandi Alexander Kist said the design will be simple at first, but will improve in the future.
"We will have what we need to play there along with some storage for equipment," she said. "The second phase down the line will include permanent seating, home and visiting team locker rooms and officials locker room, athletic training space, storage, concessions and restrooms."
There are numerous benefits for the team with the new field, Kist said.
The new field will have a faster water-based surface, which is preferred for field hockey, Kist said. This allows players to play at a higher speed.
The new field will also allow more home games for field hockey.
"Our student athletes will miss less class, they will be less travel-weary through the season and we spend less on our travel budget," Kist said. "More home games also allow more opportunities for our fans to attend games and cheer on our Mountaineers."
Story: CHELSEY FISHER, Senior News Reporter
Photo: NICOLE DEBARTOLO, Intern Photographer