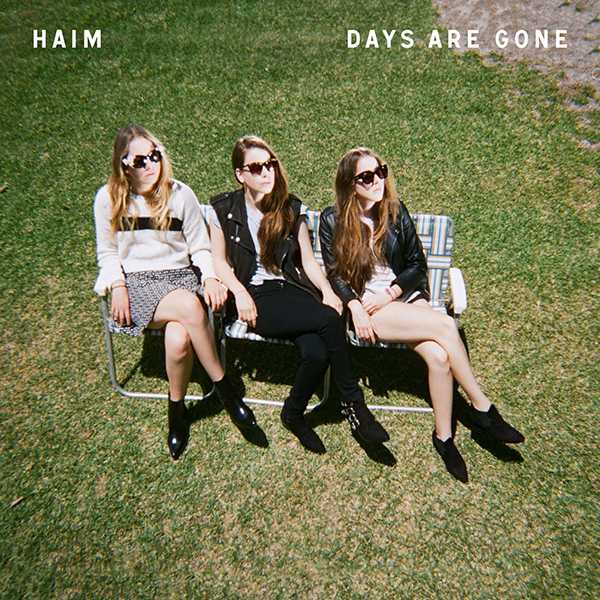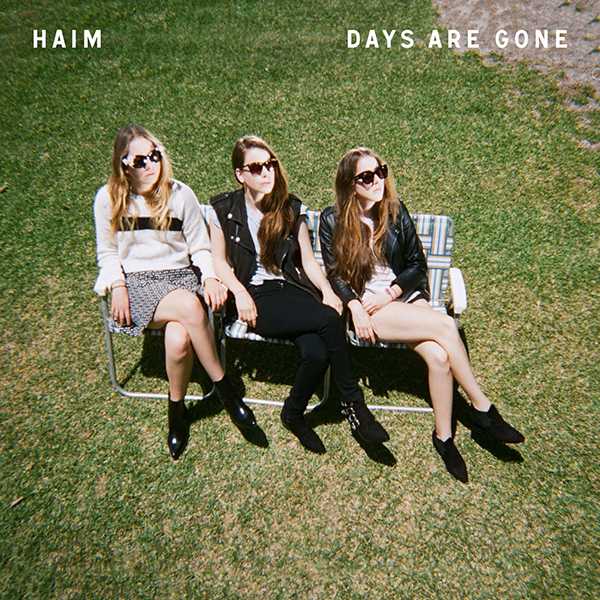 Sisters Este, Danielle and Alana Haim, known collectively as up-and-coming indie pop group Haim, have come a long way since soundtracking "The Sisterhood of the Traveling Pants" as girl power group Valli Girls.
Where their early music was characterized by their family bonds and a kind of cloying naiveté, the trio sharpened up their act in 2012 and delivered a number of multi-layered, irresistible pop singles.
These singles – namely "Falling," "Forever" and "The Wire" – kick off Haim's excellent, widely anticipated debut album "Days Are Gone," released early this month.
Though frequently compared to Fleetwood Mac, Haim's diverse, tightly coiled pop is distinctly of the moment. They share a similar fondness for soft-rock and funk as Phoenix and a heavy modern R&B influence a la UK starlet Jessie Ware, who co-writes the title track here.
"Days Are Gone" synthesizes these influences nearly flawlessly, blending slick pop vibes from the 80s and 90s into a series of hooky, energetic crowd-pleasers.
Lyrically, the album stays fixated on detailing failing relationships, which could prove repetitive if the choruses weren't arranged to hit with an infectious immediacy.
The sisters take turns singing lead, sometimes within the same song, but it's when the three of them combine their voices into stacked harmonies and counterpoint melodies that the songs really come together.
Haim trades exclusively in guitars and synthesizers, but these instruments are employed to excellent effect with the help of hotshot producer Ariel Rechtstaid, the man behind the boards for Vampire Weekend's recent masterpiece "Modern Vampires of the City."
Rechtstaid's touch gives these songs, especially the fantastic "The Wire" and "You & I," the breezy immediacy they deserve. Though always rhythmically dense, Haim's best songs float by effortlessly.
Clever arrangements and straightforward delivery turn what could be pointless detours in the album's back half, such as the dubstep-flecked "My Song 5," into thrilling change-ups of the group's sound.
"Days Are Gone" is exceptionally solid all the way through. Haim gradually moves into slower material in the back half but approach it with the same energy as the pop-heavy opening salvo.
Closing song "Running If You Call My Name" is especially noteworthy, and scans as the kind of reverb-heavy slow-burn Kate Bush perfected in the 80s.
That said, even with the comparative emotional resonance of the last two tracks, "Days Are Gone" can come across as a little too detached. The sisters certainly know how to piece together a good hook, but at times their perfectionism renders the music a bit too clinical.
Though its functionality as an immaculate pop nugget likely won't diminish over time, at times "Days Are Gone" lacks a certain staying power that could really elevate their music.
Still, "Days Are Gone" is chock-full of truly satisfying, enjoyable pop music, and as a debut is extremely promising for this still young trio.
Rating: three-and-a-half out of five stars
REVIEW: COLIN MOORE, Senior A&E Reporter