App State alumni-founded roots reggae band Rastacoustic returned to Boone Saloon Friday night with a high-energy performance. It was the band's first show back in Boone since playing a birthday tribute to Bob Marley at Saloon earlier this year.
The lineup consisted of Peter Brown on keyboard and vocals, Justin Butler and Tate Rawl on guitar, Shawn Roberts on drums, Kevin Freeman on bass and Jeff Dickens on percussion.
A crowd gathered around the stage to dance and sing along as the band played recognizable reggae classics like Bob Marley's "Three Little Birds" and "Pass The Dutchie" by Musical Youth as well as Rastacoustic's own original song "Top Ranking Soul Rebel."
"They're awesome. I love dancing to it, it feels so meditative," said audience member Elaina McClure.
Other members of the audience danced with hoops and spinning lights along with the band.
"Part of the reason we're drawn to reggae music is because it's all about love and relationships with humanity," Brown said. "The nature of it is uplifting and it does bring people together."
Brown credits reggae's positive message to be what brought the band together. He said when he first got into reggae music in high school, he never thought he'd be in a band.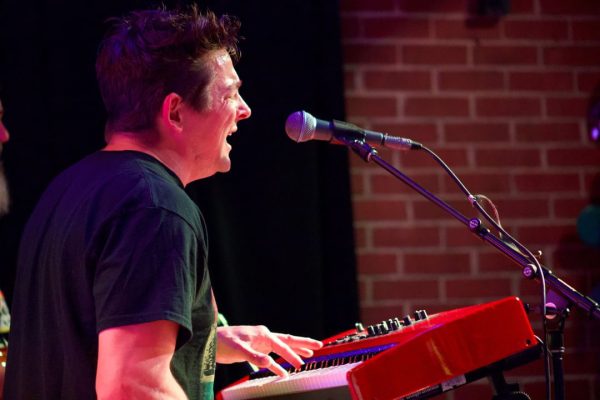 Brown moved from Charlotte to study education at App State where he met Butler and Roberts who were both studying music. They bonded over their shared love of reggae and have played together on and off ever since.
"It does sort of feel like the cosmos brought us all together, it all worked out," he said.
Rastacoustic began five years ago as a duo consisting of Brown and Butler who were just looking for an outlet to get together and play the music they love. They had both been in bands previously but hadn't played reggae together in a while. The two weren't looking for gigs in the beginning, but as they started to have more fun and learn more material, they began to perform at local coffee shops and breweries around the high country. 
Brown played an acoustic guitar and Butler played a stand-up bass along with a drum the two of them made out of a kick drum pedal attached to a drumstick and a suitcase. Eventually, the band expanded, adding more members to create a fuller sound and started to play larger venues.
"It not only sounds better with more people, but it's also more fun," Brown said.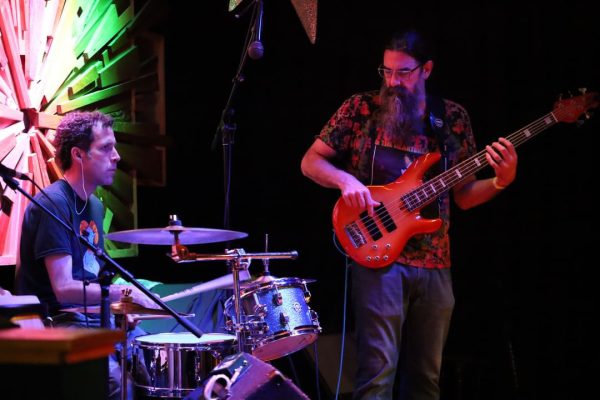 As the band moves forward, Brown says they want to continue to spread reggae's message of community and provide a positive and uplifting environment for audiences. 
"The whole point of Rastacoustic was to focus on us getting together and having a good time playing music," he said. "Hopefully people can see that we're up there having fun and doing what we love to do."
Rastacoustic will be back in Boone on Nov. 4 with a show at Appalachian Mountain Brewery. You can follow their upcoming shows on Facebook and check out their original music on Spotify.