Editor's note: Narcan and naloxone are used interchangeably throughout this article. Narcan is the brand name of the generic drug naloxone. 
This article discusses overdose deaths and addiction. App State's Counseling and Psychological Services are free and available to those seeking support or guidance. The center can be reached at 828-262-3180 or by visiting Miles Annas Student Support Building during their hours of operation.
"Naloxone saves lives!" senior Zoe Lebkuecher typed on each flyer with a Spanish translation under each line along with where students and anyone on campus can find Narcan. 
Lebkuecher's attendance at a welcome event she found on Engage turned into what is now a passion, spreading Narcan awareness.
Lebkuecher transferred to App State last school year and attended an event hosted by the  Collegiate Recovery Community. Lebkeucher said she has been working with the group ever since because of the community she found.
The university's Collegiate Recovery Community helps students who are in recovery or wish to be in recovery and provides resources for those who want to support others throughout their recovery journey. The organization holds weekly recovery and community meetings.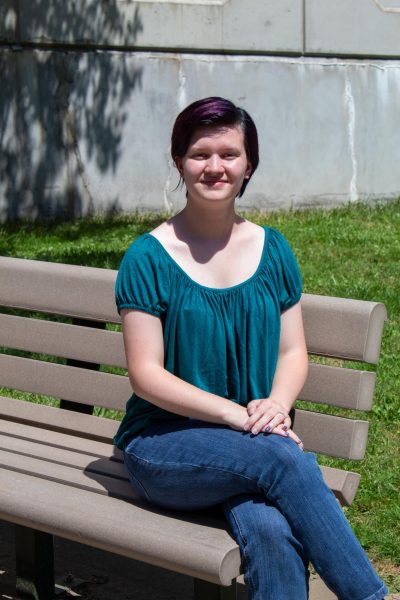 Lebkuecher started to find ways to get involved with the Collegiate Recovery Community, which works hand-in-hand with Wellness & Prevention Services on campus.
Through both organizations, Narcan is available to anyone at Wellness & Prevention Services on campus and as a part of a project Lebkeucher started last semester called the SAFE Project.
SAFE stands for Stop the Addiction Fatality Epidemic, which is a national nonprofit organization that focuses on collegiate recovery. 
SAFE funded Lebkuecher's project which included the disbursement of Narcan flyers around campus. 
Currently Lebkucher has included locations at the Student Health Services Pharmacy, Wellness & Prevention Services and Watauga County Health Department.
Along with posting flyers, Lebkucher and Ben Asma, assistant director for Wellness & Prevention Services, have handed out around 2,000 doses of Narcan to people in the Boone community.
Bringing awareness to addiction recovery is something that hits close to home for Lebkuecher. Along with a family history of addiction, Lebkeucher said she recently lost a close family member to an overdose. 
"By the time the paramedics got there it was too late," but Lebkeucher said her family member's life could have been saved if the person that found them was equipped with Narcan.
Stephanie Main from Boone Police's records division said she found five reported overdose calls since January 2022.
In North Carolina alone, more than 36,000 people lost their lives due to drug overdose from 2000-22. The North Carolina Department of Health and Human Services refers to this issue as an overdose epidemic.
"Any life saved is a job well done to me," Lebkuecher said.
Lebkeucher and Asma have been working on being able to set up a booth on the university's Sanford Mall to pass out Narcan to students, educate them on why they should have it and train them on how to use it. 
Along with Lebkeucher, SGA President JP Neri and Vice President Margaret-Ann Littauer have also taken a stance on the potential lifesaving effects of Narcan.
"We are not lost on the usage of opioids on college campuses, and as communities around the United States see an increase in fentanyl-related overdoses in laced drugs, we believe Narcan must be widely accessible for those who want it," Neri said.
Neri said he and Littauer encourage everyone at App State to take advantage of Narcan and fentanyl testing strips, which are also available through the Wellness & Prevention office.
According to a Washington Post article published on Sept. 5, Narcan has been approved by the Food and Drug Administration for over-the-counter use and will be available in stores like CVS and Walmart. 
Lebkeucher said accessibility is a preventative measure rather than a gateway to addiction, which she said is part of the negative stigma around Narcan.
"What people really don't understand about Narcan is that that's not something you want to have administered," Lebkeucher said. "It doesn't feel good."
Lebkeucher and Neri both addressed concerns about the misuse of Narcan.
"Narcan has been shown to have no negative impact if administered on a person who is not having an overdose," Neri said. The same is listed in the Center for Disease Control's "5 Things to Know About Naloxone."
Students who use Narcan and call emergency services can also be protected by the Good Samaritan laws and the Code of Student Conduct's Amnesty Policy, Neri said.
Wellness & Prevention Services is located on the ground floor of the Miles Annas Student Support building on campus and they are open on weekdays from 8 a.m.-5 p.m.
"Simply ask for Narcan/naloxone or fentanyl testing strips (or both) at the reception desk and we'll provide it, no questions asked," says Wellness & Prevention Services overdose prevention page.
Wellness & Prevention Services also provides brief, confidential training on how to administer Narcan.