Breaking through in conference play
When looking at this season's Mountaineers, the number that jumps out right now is the 0-15 Sun Belt mark.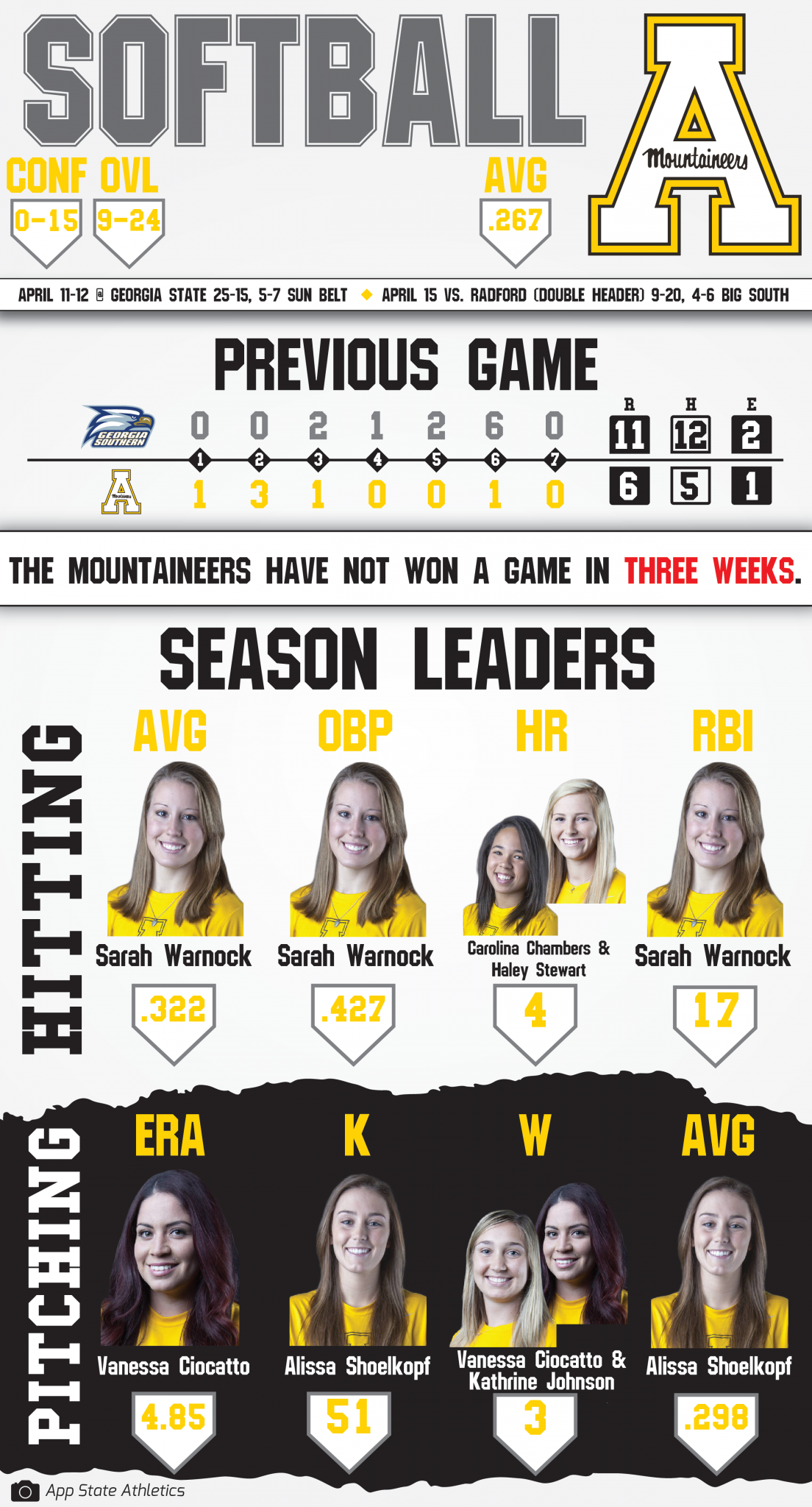 While the team has struggled in conference play, non-conference games have been up and down with a 9-9 mark.
That means this squad can build on something.
Once the first one comes for App State, the confidence should flow.
Against a Georgia State team that has had mixed conference results of their own, it could happen soon.
Avoid the shootouts
App State softball doesn't seem to fare well when the runs start pouring on from both sides.
When scoring six or more runs this season, the Mountaineers are 4-3, but when the opponent scores more than three runs, App State's record is 4-24.
Indeed, the sweet spot seems to be holding the opponent to two or fewer.
That may seem obvious, but when the Mountaineers do hold the team to two or fewer, they are 5-0.
Certainly, holding an opposing offense down that much should help increase anyone's win chances.
It's no different for App State, so the focus should obviously be on keeping the scoring down.
Story: Cory Spiers, Sports Editor
Infographic: Malik Rahili, Visual Managing Editor