Many Latino individuals have experienced or heard the story of assimilation, to leave your life and all you know behind to start from scratch. Being in a new country with a new culture can be both an exciting and scary experience. This situation was no different for a 9-year-old girl from Bogotá, Colombia. 
Yolanda Adams found herself in the U.S. for the first time at this age, staying for a year on a tourist visa. She eventually returned to the U.S. in the 12th grade and settled in Florida, saying that in this period she experienced her first cultural shocks, finding it difficult to assimilate to a new culture and make friends all over again.   
Around 21 years ago, however, Adams moved to Boone where she found, at the time, there were not many Latino residents. Adams said she experienced her first instances of racism when arriving in Boone, different from what she had experienced in a lush Latino community back in Florida. 
"I had to fight a lot to show the person I was and be accepted at any given time," Adams said.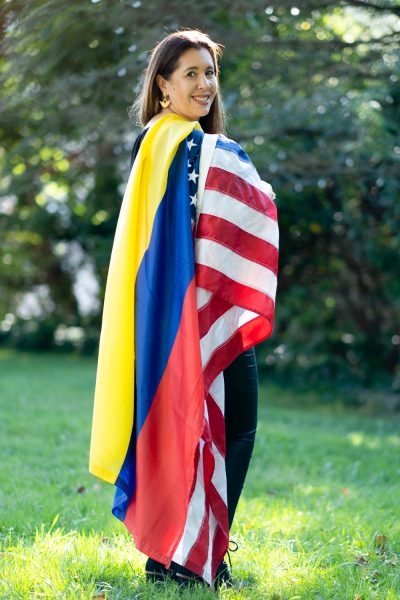 Adams began to work as a Spanish interpreter for the Watauga County Health Department, also known as AppHealthCare, while in Watauga County, making connections at every opportunity. In her time there she began to meet other Latinos in the area, many of them being new moms. 
Later on, after having her two youngest sons, she began to work for Watauga County Schools. She saw those same new mothers she met before, except their children had grown up to kindergarten age. 
"It was a beautiful transition to reconnect with every single one of them and support them by bringing necessary resources," Adams said.
Paul Holden, Director of Student Services for WCS, said Adams' current position for WCS as family resource coordinator was created around six years ago.
He explained he couldn't see anyone else serving the role after seeing the portfolio she had been building up within the school district. 
"She has outstripped anything that I would've ever imagined for that job," Holden said. "Yolanda and her role in the community is really important, that the community trusts that person because she works mostly with our minority families."
Along with being the family resource coordinator for WCS, Adams has served many roles within the community, member of the Immigrant Justice Coalition, Spanish translator and interpreter for AppHealthCare, Department of Social Services, Watauga County Sheriff's office and the Boone Police.
Adams also implemented the Juntos program in the county which promotes higher education for the Latino Community. 
"She has pushed for schools to accept the Faith Action ID as a form of identification," said Jorge Escobar, a member of the Immigrant Justice Coalition and owner of Escobar Rustic Crafts and Creations. "Adams makes us all feel like family in this beautiful county."
"The Latino community here in Watauga is a family to me," Adams said. "At the end of the day, we are immigrants, and that's why we come, to improve. So the fact we can sow the seed in one of these families that they can do and obtain their American dream is something that is priceless."
In addition to these positions, Adams runs a blog called Q'Pasa Appalachia that posts events, promotes small businesses and shares resources for the Latino community. 
Before Q'Pasa Appalachia became what it's known as today, it was first an account Adams created with Iris Straube, a fellow Spanish interpreter she worked with. They needed a more effective way than one-on-one meetings to reach and keep over 265 Latino families in the county informed on all that was happening within the school system. 
After some time, they realized the information was very limited, and at the time there wasn't anything connecting the Latino community to the Watauga community as a whole. So during the pandemic they decided that they'd make it what it is today, with the help of Isauro Estrada, co-founder of the blog.
Adams said the goal was to stimulate the Latino community by posting and hosting events that would not only build bridges with organizations, businesses and people in the community, but also the police. 
"We realized that was one of the areas where the Latino community held the most fear and we wanted to create an open discussion," said Adams. 
Through events she created like Café con Leche con un Policía, she "has contributed to creating a bridge of trust between the Hispanic or Latino community and law enforcement," said Escobar.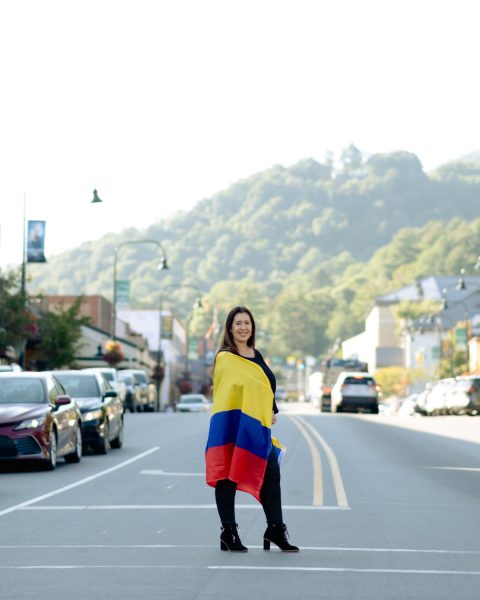 Adams has received several awards over the years for her communitary service. 
In 2020, Adams earned both the Baker/Jones Woman of the Year Award given by the Boone Area Chamber of Commerce, but also the App State's chancellor's Inclusive Excellence in the Community Award. 
She says the awards she's received may have her name on them but that she feels the awards belong to the community as a whole.
The award Adams says she is most proud of, is the Servant's Heart Award which she received from WCS in 2017. 
Adams said she values this award the most because "that's what I am, a servant to the community." 
"I've dedicated my life and everything I am to ensure that we all grow together, not only in knowledge and education, but to empower the community," she said.
A message Adams has for the entire community is: "If we have a leader within us, we should not hesitate to listen to that voice. Each of our voices must be used in an appropriate way to empower our community."