'Fire' films for sweater weather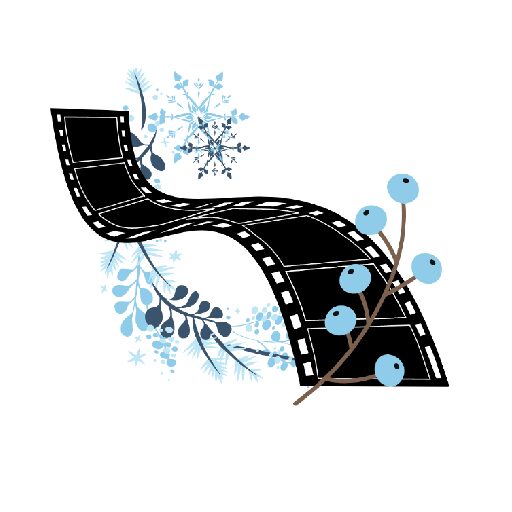 Boone winters can feel like they last about eight years. They're cold,long and it just so happens that they're perfect for cuddling up for a movie. Here are eight movies from the last eight years perfect for riding out the coldest and most wonderful time of the year.
For bundling up against Boone winds, try "The Northman," 2022
Robert Eggers' Viking epic follows Amleth, a young Nordic prince, who is thrown into exile as a young man after his father's murder. Amleth, played by the ferocious Alexander Skarsgård as an adult, becomes a Viking berserker, vowing to avenge his father, save his mother and kill his uncle with the help of incredible fight choreography and a witchy performance by Anya Taylor-Joy. While it may get cold in Boone, at least it isn't as wintry as ninth century Iceland.
For reconnecting with old friends, try "Passing," 2021
Netflix's 2021 drama "Passing," based on the 1929 novel by Nella Larsen, stars Tessa Thompson and Ruth Negga as two Black women living in 1920s New York. Patiently shot in beautiful black-and-white, the film follows Thompson's character Irene, who reconnects with her childhood friend Clare, as played by Negga, after a chance encounter in Harlem. Clare reveals to Irene that she is "passing" as white, and married to an openly-racist white doctor in order to live in New York's socialite circles. As the two rekindle their friendship, the tension between Clare's "passing" and authentic identities creates increasingly dangerous circumstances for Irene and her family. "Passing" is a slow-burn, but like a bear in hibernation, it erupts by the end into an explosive springtime.
For getting your brain out of hibernation, try "I'm Thinking of Ending Things," 2020
Strange, symbolic and surreal, Charlie Kaufman's psychological thriller "I'm Thinking of Ending Things" depicts the end of a relationship during a couple's visit to the boyfriend's childhood home. Academy Award nominees Jessie Buckley and Jesse Plemons portray the unnamed young woman and her boyfriend, respectively, and traverse a winter dreamscape in what might be the worst meet-the-parents scenario of all time. The film is off-putting but orchestral, with a rewarding final act as the viewer puts the plot's pieces together.
For coming to terms with spiders taking shelter in your house, try "Spider-Man: Into the Spider-Verse," 2018
Critics have hailed "Spider-Man: Into the Spider-Verse" as the best Spider-Man movie to date, and for good reason. Filled with humor, heart and heroics, as well as a killer soundtrack, "Spider-Verse" is as close to being immersed in a comic book as it gets. Come for Miles Morales' Spider-story, stay for John Mulaney and Nicolas Cage providing the voice talent for the strangest Spider-Men ever seen on screen.
For practicing your winter sports game, try "I, Tonya," 2017
Margot Robbie dazzles as the infamous ice skater Tonya Harding in this satirical send-up of her controversial rise to the top of the winter sports world. "I, Tonya," is a dark comedy on ice, depicting the harrowing relationships Harding had with her mother, Allison Janney, in an Academy Award-winning performance, and her ex-husband, as played by Sebastian Stan. For those looking for winter sports with spite, keep "I, Tonya" on until the next Winter Olympics.
For wanting to fall in love and sing about it, try "La La Land," 2016
Don't be fooled by the Los Angeles weather. "La La Land" was first released in December 2016 and embodies the magic of the season. Emma Stone and Ryan Gosling star in this celebrated musical about two young dreamers, an aspiring actress and jazz musician, chasing success and romance over the course of chance meetings, missed opportunities and hard decisions. While not a traditional Christmas classic, Gosling plays a few holiday tunes on piano with sarcastic flair and may as well cement the film's status in the holiday season pantheon.
For getting excited to read The Appalachian, try "Spotlight," 2015
Tom McCarthy's 2015 Best Picture winner is a movie about why the press matters. Rachel McAdams, Michael Keaton and Mark Ruffalo star in a dramatic depiction of the Boston Globe's "Spotlight" team breaking the story of the systemic child abuse committed by the Catholic Church. The film tells an incredible and emotional ensemble story, making it one to watch with your own press-appreciating ensemble this winter season.
For stoking the fireplace with dragon flame, try "How to Train Your Dragon 2," 2014
Dean Deblois' second entry in his celebrated animated trilogy, Dreamworks' "How to Train Your Dragon 2," is a story about family lost and found again. In a season that keeps many indoors, "How to Train Your Dragon 2" is a reminder to grab your loved ones and take to the skies this winter, dragon-riders or not. For those wanting a family Viking story a little more chill than "The Northman," Hiccup and Toothless are your guys.